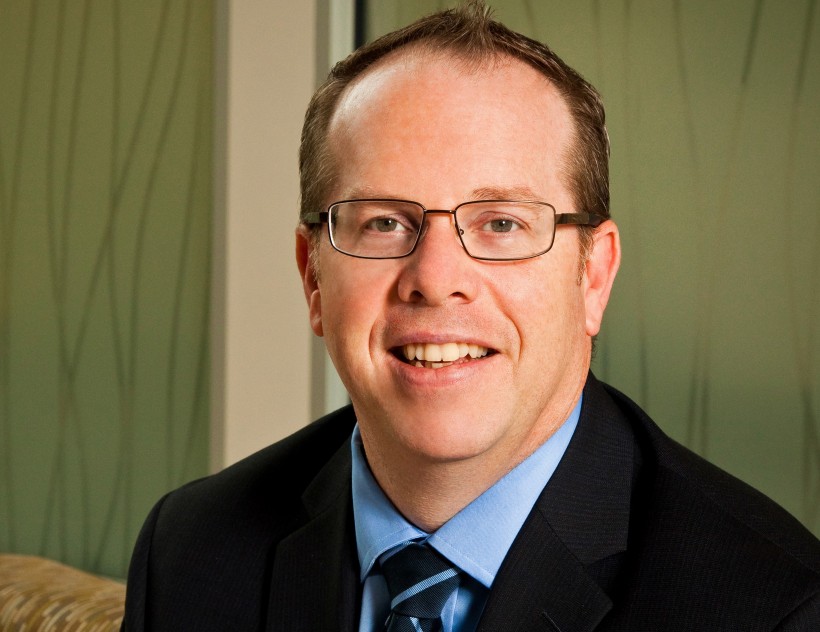 With the Atlantic Canadian life sciences community showing concrete signs of maturity, Scott Moffitt wants to talk about the steps needed to further grow the sector.
In particular, the Executive Director of the industry association BioNova wants to continue to build the talent pool at the region's life sciences companies. And he's calling for more collaboration between regional support organizations – not just in life sciences, but across all sectors.
"What we're seeing now is the culmination of a lot of years of a lot of hard work," said Moffitt in an interview. "We've got to the point where we can really pump out high quality companies quickly."
The maturity of the life sciences sector has been shown this summer by the success of three publicly listed Halifax-area companies that have thrived through the pandemic. Shares of Sona Nanotech, which uses gold nanoparticles in medical products, soared from 11 cents to $13.81 at Friday's close as the company prepares a rapid testing kit for COVID-19. This gives the company a market value of more than $740 million.
After raising $25 million in May, immunotechnology company IMV's shares surged about 70 percent in the last two weeks, valuing the venture at more than $400 million. And Appili Therapeutics, which develops cures for infectious diseases, has twice raised capital this year for a total raise of $27 million.
Moffitt stressed in the interview that this trio only represents the pinnacle of a broader group of life sciences companies, and there are several ventures coming up behind them. As examples, he cited: ABK Biomedical, the medical device company that raised US$30 million (C$40 million) in venture capital last year; Densitas, which is gaining traction with software that assesses breast density during mammograms, and Adaptiiv Medical Technologies, which sells equipment and software for 3D printing specialized bolus devices used in cancer treatment. Moffit called Adaptiiv a life sciences company that has grown "at unprecedented speed".
Adaptiiv Wins $100K Health Challenge
He said there is also a dynamic tier of companies that are earlier in their development, including DMF Medical, Tranquility Online, IR Scientific and Covina Biomedical.
"Those companies are in a position now where they are building very good businesses, where some of them are in the market and some are moving that way to get there," said Moffitt. "The companies in this sector take a long time to get to market. But every one of those companies has been able to attract investment because they are hitting the milestones needed to get to market. It's all in the value of the business being built."
The greatest advance in the past three or four years has been the addition of business development talent, said Moffitt. Not only has the sector attracted seasoned biotech executives from outside the region – a move common to IMV, Appili and Sona – but Atlantic Canadian life sciences companies have also been attracting executives from other sectors, such as Adaptiiv CEO Peter Hickey, a long-time IT entrepreneur.
Moffitt said the injection of this talent has vastly improved the sector overall, but the region would not have been able to recruit this quality of executive if it had not built so many companies with such high potential.
The recent growth in the sector is in keeping with the growth projections laid out in BioFuture 2030, the report that BioNova released two years ago that foresaw a doubling of the sector over a dozen years. It featured a roadmap under which the sector could create 2,700 jobs with average salaries of more than $100,000.
Moffitt said the COVID-19 pandemic has increased focus and awareness of the life sciences sector, and his organization is fielding more inquiries from groups around the world about what is happening in Nova Scotia.
"That goes a long way to help us," he said. "We want to build out this value proposition. We're getting more focus from partners as well. ACOA has adopted BioFuture 2030 for their plan, which will be very instrumental in helping us down the road."
Innovacorp's Lidija Murusic Joins CVCA Board
Asked what's needed to ensure the sector's growth, Moffitt said regional support organizations need to maintain and increase collaboration. He said there is not a single startup in the region that grew because of the support of just one organization, and the support organizations need to work more closely.
He said an encouraging sign is that the Nova Scotia Health Authority is becoming more involved with startup communities, which could produce several benefits. Firstly, local startups will more easily find an early adopter. Secondly, it will become easier to sell in markets outside Atlantic Canada if a product is already adopted in a home market. Finally, it could mean the local medical community gets first crack at some world-beating technology, which should improve healthcare.
Finally, Moffitt stressed that life science organizations around the region need to collaborate. He said his focus is largely driven by the medical technology product, because Nova Scotia is a hotbed for medical technology. But the other three Atlantic Provinces have strength in animal health, bio-sciences and medtech, and the entire region needs to collaborate to ensure it develops a broad range of expertise.
BioNova has been a strong proponent of changes to the Nova Scotia Innovation Equity Tax Credit, and Moffitt said a key component in sectoral regional collaboration would be the creation of a regional investment tax credit.
"When I look back on where we were 10 years ago, we're night and day from where we were then," said Moffitt, who joined BioNova 10 years ago in April. (His tenure with the organization was interrupted in 2012-13 when he worked with Innovation PEI.) "We've got some great things kicking in and we've got some good things coming."