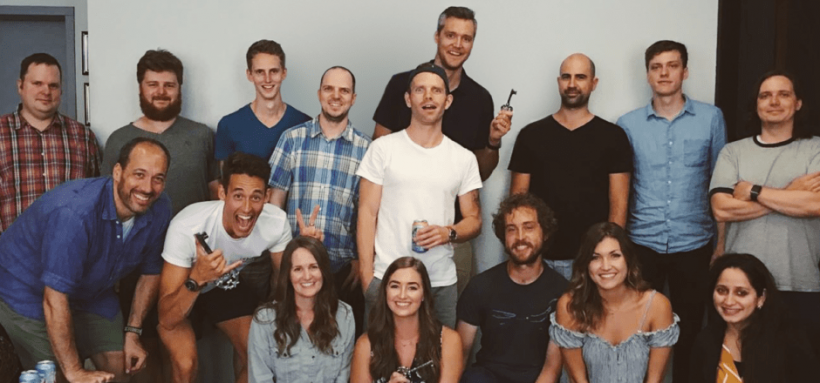 Bill Wilson, the founder of Mindsea, has handed management of the mobile app developer over to his former technology chief so that he can focus on a new product-based company SalesRight.
Halifax-based Mindsea announced earlier this week that Wilson is being succeeded as CEO by Reuben Hall, who previously was Vice-President of Product. While remaining as Board Chair at Mindea, Wilson will focus more on SalesRight, which helps business-to-business Software-as-a-Service companies present transparent pricing options to large clients.
Wilson and his two co-founders have been working on SalesRight for two years but found themselves with a classic entrepreneurial problem. It's difficult to create a product within a service-based company like Mindsea, because the long-term goal of producing new software is always overwhelmed by the immediate demands of clients.
"What we're making now is a sales-enablement tool," said Wilson in a phone interview from Boston, where he was attending an event with Scale-up Hub: Cambridge. "It helps people who are in the enterprise sales space close more deals by giving them an easier way to explain their sales pricing to their clients."
Founded in 2007, MindSea's team of more than 20 people develops apps with both Android and iOS operating systems. Its clients include Proposify and the Chronicle-Herald of Halifax, the Dallas Morning News and Carleton University, and it has had 4.4 million apps downloaded. It participated in Nova Scotia Business Inc.'s Scale-up Hub: Cambridge project in the Boston area this year, which increased its client base in the northeastern U.S.
LeadSift's Sales Rise After Pivot
Wilson said the team at MindSea developed the SalesRight software a few years ago to solve its own pricing challenges. Software-as-a-Service, or SaaS, customers really liked the tool and asked where they could get it, Wilson said, which was the spark for the new company.
SaaS companies that sell to large enterprises frequently face the problem that the client will buy a basket of features with the software, and then want some customization on top of the basic product. Pricing such a structured service can be difficult and confusing, for both the seller and buyer.
SalesRight simplifies the procedure by giving the SaaS company's sales team a tool that lays out the pricing for all products and features on offer and tells the client how much any customization would cost. What's more, it can collect and analyze data on what features are most popular, and what price points actually gain traction. That information helps the sales and development teams to understand what customers are looking for and what price brackets attract buyers.
SalesRight was recently accepted as a resident at Volta Labs, so Wilson and his co-founders are now working out of the Halifax startup house. They have a few customers lined up for beta-tests, and MindSea continues to use it. They are now raising SaleRight's first round of financing.
Wilson seems ambivalent about moving on from the management of the company he built up over the last decade.
"It's a little bitter-sweet," he said. "I love the time I spent there and I'm still involved, of course, as the Board Chair. But they're in amazing hands with Reuben. And for me, I think starting something new is really exciting."