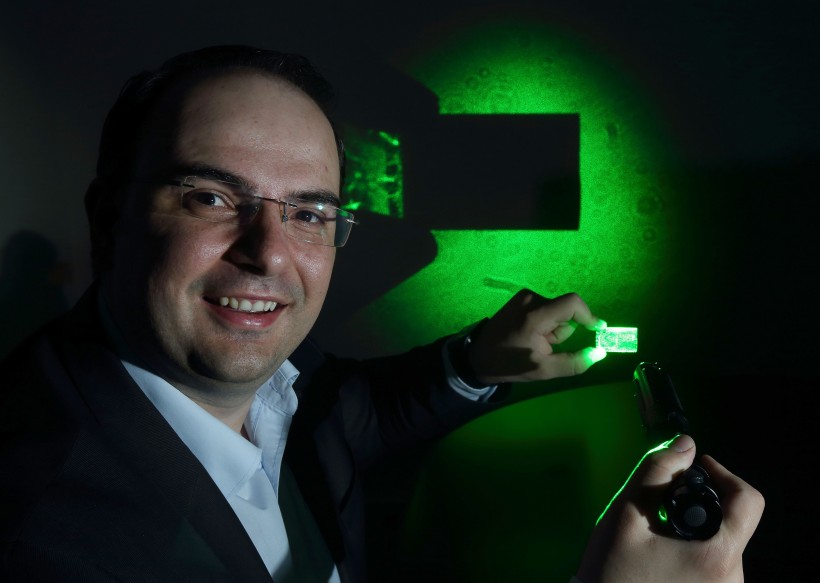 Metamaterial Technologies Inc. is going public.
News of the Dartmouth-based company's plan to go public broke Friday night when publicly listed Continental Precious Minerals Inc. issued a statement saying the two companies would merge and list on the Canadian Securities Exchange.
MTI, which makes products that can alter the properties of light, is one of a parade of Atlantic Canadian high-growth companies that are joining public stock markets to gain more firepower in raising capital. Sona Nanotech of Halifax listed on the CSE last year, and Halifax-based Appili Therapeutics has received conditional approval to list on the TSX Venture exchange.
MTI is a specialist in producing metamaterials – materials comprising compounds not found in nature – that alter light, either by magnifying, repelling or filtering it. The company is best known for its metaAIR venture with Airbus, which is producing a transparent covering for airplane cockpit windows that can filter out laser attacks.
The company last raised equity capital in April 2017 when it closed an $8.3 million venture capital round led by Radar Capital of Toronto. Since then, MTI has signed several deals in which funding organizations and/or its partners have helped to finance its projects.
Now, Continental Precious Minerals says it has signed a letter of intent to merge with MTI in an exchange for shares that will leave MTI shareholders with 84.6 percent of the combined company. The new company will be called Metamaterial Technologies Inc. and will preserve the MTI management team, led by President and CEO George Palikaras.
Read Our Recent Report on MTI's London R&D Operations.
Continental is now listed on the TSX Venture exchange, and intends to delist from that market so the combined company can list on the Canadian Securities Exchange, an alternative exchange that is gaining traction with high-growth companies.
The statement said Lamda Guard Technologies Ltd., a company owned by some Metamaterial founders and Innovacorp, will probably own more than 10 percent of the listed company.
The statement said MTI produced "development revenue" of $1.6 million in 2018, resulting in a net loss of $5.1 million. At the end of last year, it had total assets of $13.2 million, total liabilities of $13.3 million and total shareholders' equity of minus $177,000.
MTI now has more than 30 employees working at its offices in Dartmouth, London, U.K. (where it conducts R&D into healthcare products), and Silicon Valley. It gained its Silicon Valley operations in May 2016 when it bought a California company called Rolith to take on its ability to manufacture screens in large dimensions.
The big breakthrough for MTI came in 2014 when its Lamda Guard affiliate signed a deal with Airbus to produce cockpit windshield screens that would protect pilots from laser attacks.
The world's largest aircraft maker is cooperating with the Nova Scotian startup on the development of a transparent, flexible film that can go over the aircraft windshields to block out laser beams. The shield is necessary because aircraft pilots are increasingly subject to laser attacks where lasers are shone into cockpit windows to blind the crew.
Since then, MTI has teamed up with: Mitacs and Dalhousie University to conduct a $1.6 million research project; global aerospace industry supplier Satair to produce goggles that can protect pilots and others from laser attack; and aerospace giant Lockheed Martin to develop materials that enhance solar power and can be used on aircraft.