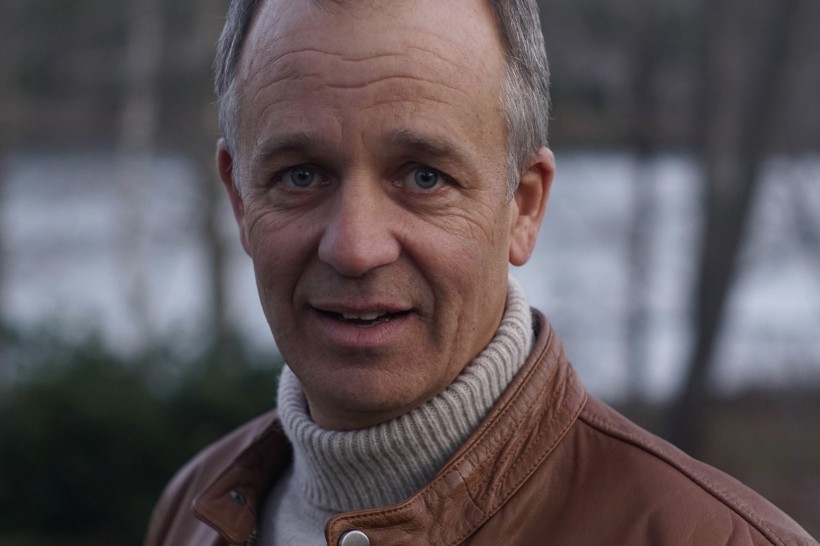 A Halifax entrepreneur is relaunching two "zombie startups" in a bid to revitalize the stalled businesses.
John Leahy is the co-founder of Imagine That and Patient Intelligence. Both were created several years ago, but failed to gain traction.
Now, with new technology and more scalable business plans, Leahy sees an opportunity to make good on his original hopes for the companies.
"How we're relaunching these zombies is that the focus is one customer at a time," he said in an interview.
Zombies are the walking dead of the startup world—businesses that are not insolvent, but also not growing. They are often a drain on the entrepreneurial economy, because they consume resources that could be used by other, more vibrant companies.
To be considered a zombie by Entrevestor, a startup must be at least two years old, have not made any public announcements in two years and have not raised capital in at least three years. Entrevestor estimated there were at least 66 zombies among the 550 startups in the region in 2018.
Leahy, best known as a the CEO of the web development company immediaC, founded Imagine That with Debra Fraser in 2010, and Patient Intelligence with dentist Garnet Worthen in 2015.
Imagine That was originally conceived as an enterprise service that clothing retailers would place in their stores. Customers would have posed in front of cameras, and screens would have displayed images of them wearing the store's merchandise. The system cost about $30,000 to develop.
Read Entrevestor's Analysis of Failures and Zombies in 2018
Leahy and Fraser were in conversation with prospective customers that included Macy's, Sears and a Walmart subsidiary. In some cases, the deals being negotiated could have been worth upwards of $100,000 each.
But talks fell through, and by mid-decade, the development of Imagine That had stalled. The software was not advanced enough to generate convincing images, and the 3D clothing models were prohibitively expensive to produce, at about $300 per garment.
The new incarnation of the company relies on iPhone and Android apps that use Apple and Google's free augmented reality platforms. Instead of 3D models of garments, they use 2D photos that are readily available from clothing manufacturers' online databases, which has helped slash costs.
Leahy and Fraser relaunched the brand this May at Toronto's Collision Conference, a major tech industry gathering. The app is currently being beta-tested and will be available to the public in December, with subscriptions priced at $99 monthly.
"The quality of the experience, this idea of a 'magic mirror,' the demand is still there," said Leahy. "My wife and daughter are constantly saying, 'When can we do the try-on-clothing app? Because I want to be able to try things on.'"
Patient Intelligence, meanwhile, is a database of obituaries gathered from newspaper websites and other sources by an automated "crawler." Dentists can cross-reference the database, which currently has about 150,000 entries, against their patient lists to identify customers who may have died recently. The service is meant to prevent family members from receiving potentially upsetting appointment reminders.
The business never made it to launch in its first incarnation, but the website is now operational, with three Nova Scotia dentist offices beta-testing the service.
Since neither Imagine That, nor Patient Intelligence have any employees, their day-to-day operations are handled by immediaC—the 10-person search engine optimization company that Leahy has owned for two decades.
Neither zombie has sought outside investment, and Leahy has no plans to pursue angel financing or venture capital.
"They're developed products at this point," he said. "The focus is, go get customers."