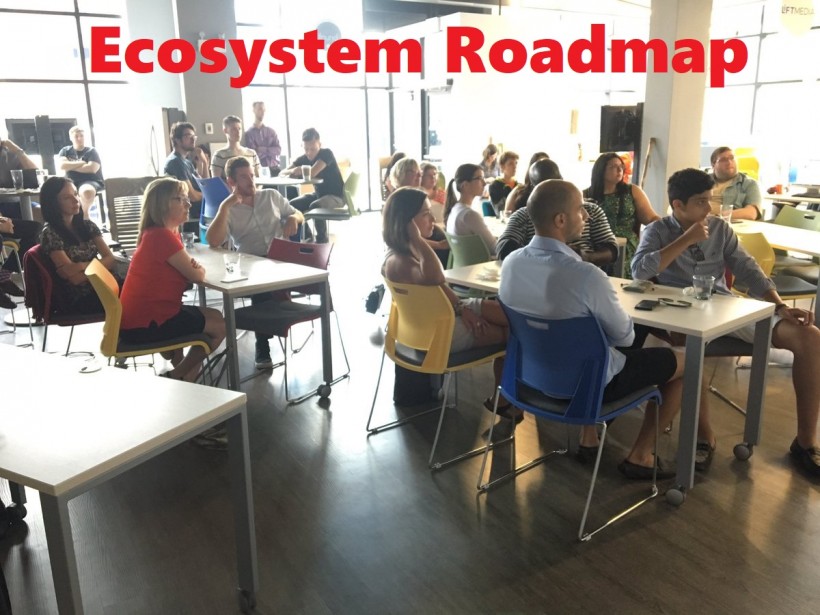 We're launching something new today on Entrevestor – our first Atlantic Canada Ecosystem Roadmap.
The Roadmap is designed to help anyone find information about the startup ecosystem in the region. It's a new section on our website that helps you find out information on the organizations that support startups. Just click on the icon on the right of our home page to visit the Roadmap.
We've separated the programs into nine different categories – from local startup hubs to educational institutions to investment groups – and list the programs in each category. We have descriptions of programs offered by more than 50 organizations, and links to their websites so you can reach out to them.
We've also included four sections to help people who are new to the startup community find their way around it. These sections help with connections for: aspiring entrepreneurs; founders based elsewhere who want to move to Atlantic Canada; people interested in becoming angel investors; and people within corporations or government who want to learn more about startups.
To some extent, this is a pilot project and we'll monitor how it progresses. We hope people within the community – and outside it – will use the roadmap as a source of information on programs and funding.
This is a new section on Entrevestor.com that will add to the information you can find on our website about the East Coast startup community. As well as our daily news, we also have our new Atlantic Canada Startup Data section, which provides the benchmark metrics on the community.
We'd like to thank our premier partners, the Atlantic Canada Opportunities Agency and Volta, for making this possible. Many thanks also to our gold partners: Ignite Fredericton, Innovacorp, Springboard Atlantic, Build Ventures, the Newfoundland and Labrador Department of Tourism, Culture, Industry and Innovation; Halifax Partnership; ONSIDE; PEI BioAlliance and the Canadian Trade Commissioner Service.
Huge thanks to the team that helped us put this together -- Mike Hayes and Mike Cyr at Charcoal Marketing and Peter Eastwood at Eastwood Design. Their help was invaluable.