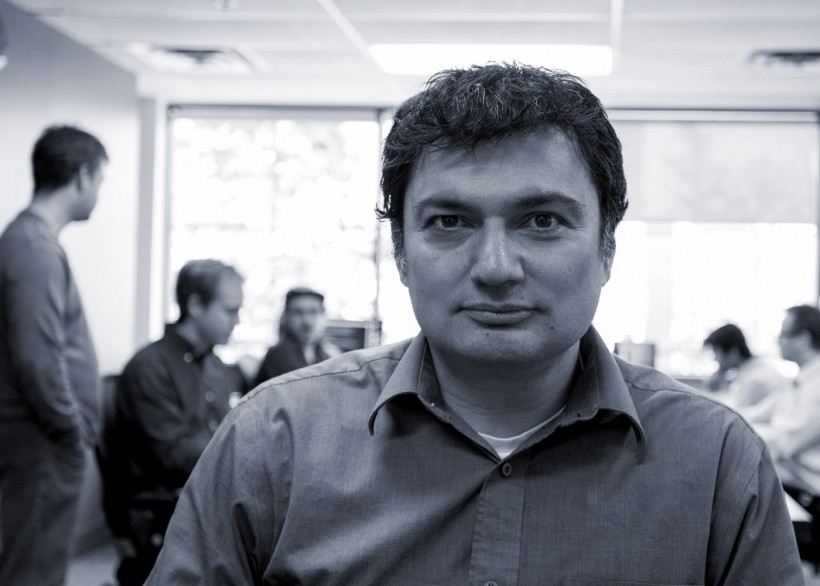 Jordan Kyriakidis, CEO of Halifax-based QRA Corp, has been appointed to the Federal Government's new Advisory Council on Artificial Intelligence. He will be advising on how to build on Canada's strength in AI in a way that reflects democratic values.
QRA builds solutions for manufacturers and engineers that analyze complex systems and requirements during their development. Kyriakidis has been shortlisted to this year's Ernest C. Manning Innovation Award, which presents cash prizes of up to $100,000 to winners.
Kyriakidis told Entrevestor it's vital that Canada play a leadership role in the development, consequences, and opportunities of AI.
"This council is a strong step in that direction. We are at the cusp of a brand-new market. And nobody knows how it will play out," he said.
"But certain features always accompany strategic inflection points. For example, deploying new products into the market before safety and quality controls have a chance to catch up make it incredibly dangerous and expensive to fix errors after the fact. If we don't get a handle on the safety aspect, public trust will erode. And that will be a shame because I believe that autonomy and AI can make us all safer, healthier, and freer."
In a statement, the federal government said the new council will advise on how best to build on Canada's AI strengths. It will look at identifying opportunities to create economic growth that benefits all Canadians, and ensure that AI advancements reflect values grounded in human rights, transparency and openness.
The statement said that Canada is home to more than 800 AI companies, and the number of Canadian AI start-ups is growing by approximately 28 percent a year. Job opportunities in the field grew by nearly 500 percent between June 2015 and June 2017. In 2018, $548 million in venture capital was invested in Canadian AI companies, an increase of about 50 percent from 2017.
The government has recently named five themed industrial superclusters, all of which will support projects that will promote the development or use of AI. The AI-Powered Supply Chains Supercluster (SCALE.AI) will be the supercluster with the biggest focus on AI, undertaking activities to develop next-generation AI-powered supply chain platforms which will create over 16,000 jobs.
On November 22, 2018, at the Digital 9 Summit in Israel, Canada and the other D9 member nations agreed on a shared approach to the responsible implementation and use of AI by governments.
The advisory council will be co-chaired by Foteini Agrafioti, Chief Science Officer for the Royal Bank of Canada, and Yoshua Bengio, Scientific Director of the Montreal Institute for Learning Algorithms.
Other members of the council include:
Pierre Boivin, President and CEO, Claridge
Natalie Cartwright, Co-Founder and Chief Operating Officer, Finn AI
Marc-Antoine Dilhac, Canada Research Chair in Public Ethics and Political Theory, Université de Montréal
Eli Fathi, Co-Founder and CEO, MindBridge Analytics Inc.
Geoffrey Hinton, Chief Scientific Advisor, Vector Institute for Artificial Intelligence
Ian Kerr, Canada Research Chair in Ethics, Law and Technology, University of Ottawa
AJung Moon, Director, Open Roboethics Institute
Mona Nemer, Canada's Chief Science Advisor
Teresa Scassa, Canada Research Chair in Information Law and Policy, University of Ottawa
Elissa Strome, Executive Director of the Pan-Canadian AI Strategy, Canadian Institute for Advanced Research
Richard Sutton, Chief Science Advisor, Alberta Machine Intelligence Institute
Geneviève Tanguay, Vice President of Emerging Technologies, National Research Council Canada