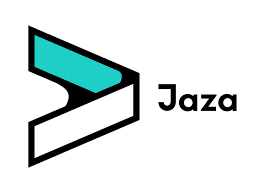 There's a diverse mix of postings for our Jobs of the Week column today.
Jaza Energy, Dash Hudson and Cribcut have openings in Halifax and Eyesover Technologies is looking to hire in Fredericton.
Jaza hopes to hire a software engineer. This comapny supplies rural Africa with electricity with its integrated energy solutions by building solar hubs and providing locals with portable battery packs.
Cribcut has developed a software-enabled marketplace to help hair stylists to run independent hair businesses. It is looking for a head of operations.
Dash Hudson, a visual marketing company is hiring a Customer Success Representative. Known for its software product Vision, Dash Hudson provides a one-stop spot for its clients to manage, source and engage with the traffic of their photos and videos.
Eyesover Technologies, a software development company devoted to real-time market and public opinion data, is hiring a sales executive for its Fredericton office. Its platform analyzes online discussion for its customers, allowing them to make decisions based on accurate customer opinion.
The Jobs of the Week column features openings posted on the Entrevestor Job Board, which focuses on jobs in technology, innovation and startups in Atlantic Canada. The Entrevestor Job Board helps match job openings and candidates in the tech and startup communities and is operated by Entrevestor and Alongside.

Halifax
Jaza is building the future of infrastructure in Africa. We are on the lookout for well rounded software engineers to join our engineering team in Halifax. We need people that enjoy learning new technologies and tackling big challenges. We are a small and fast moving engineering team in Halifax that supports a much bigger (and rapidly growing) operation in Africa...
Responsibilities
Design scalable data models and build well structured databases
Solve complex performance problems and architectural challenges
Evaluate new technologies to help evolve our technology stack
Help support and maintain our existing infrastructure*...

Apply for the job here.
Halifax
Customer Success Representative
You will be one of the founding members of our Customer Success team who will work to help our customers with their visual marketing strategies, maximize the value they get from the Dash Hudson platform, and increase the lifetime value of Dash Hudson customers.
Responsibilities
Work closely with the sales team to support, train, and engage with potential customers during trial periods.
Deliver training content to potential customers.
Work with Customer Success Manager to ensure that proper strategy is being delivered at all times.
Assist with the setup of new accounts, and specific requests…
Apply for the position here.
Halifax
As Head of Operations at Cribcut, you will be responsible for a geographical roll-out of the Cribcut marketplace, researching and implementing a customer wide insurance policy, overseeing and managing the companies legal and financial foundations…
Responsibilities
With the CEO and CFO, the head of operations builds the corporate budget and financial forecasts to support our growth and fundraising goals, maintaining an intimate understanding of current and future cash flow needs.
Apply for the job here.
Fredericton
We are looking for an individual with significant software sales and marketing experience to help us continue our growth. Our ideal candidate has a creative focus capable of generating new ideas and concepts that will elevate our presence in the market, and who possesses the following skills and attributes: well-organized; detail-oriented; a clear and persuasive writer...
Responsibilities
Responsible for sales activities including:
Development and implementation of marketing and sales action plans;
Analyze market trends and results, pricing strategies, and competition;
Apply for this job here.