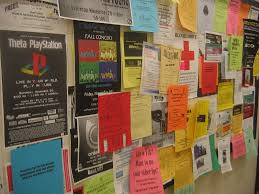 Our job board is really full this week with a total of five openings from Dash Hudson, Harbr and Community Forests International.
Dash Hudson, a Software-as-a-Service company that helps clients optimize visual marketing strategies, hopes to hire a Sales Development Representative and Customer Success Representative for its Halifax team.
Harbr, also in Halifax, has developed a mobile app for big construction companies to manage data on large projects, improving efficiency over time. It's looking for a UI/UX designer and Backend Developer to join its team. In October, Harbr announced its commitment to maintain gender-parity among its team.
Lastly, Community Forests International in Sackville, NB, is seeking a Social Enterprise Director to help with its mission to fight climate change.
Read our Recent Report on Community Forests International.
The Jobs of the Week column features openings posted on the Entrevestor Job Board, which focuses on jobs in technology, innovation and startups in Atlantic Canada. The Entrevestor Job Board helps match job openings and candidates in the tech and startup communities and is operated by Entrevestor and Alongside.
Here are excerpts from the postings:
Halifax
Dash Hudson
Customer Success Representative
You will be one of the founding members of our Customer Success team who will work to help our customers with their visual marketing strategies, maximize the value they get from the Dash Hudson platform, and increase the lifetime value of Dash Hudson customers.
Responsibilities
Work closely with the sales team to support, train, and engage with potential customers during trial periods.
Deliver training content to potential customers.
Work with Customer Success Manager to ensure that proper strategy is being delivered at all times.
Assist with the setup of new accounts, and specific requests…
Sales Development Representative
You are a critical piece to the growth and development of Dash Hudson's sales process. You will manage a creative and customized outreach strategy to potential customers in verticals such as fashion, beauty, luxury, travel food, publishing, consumer electronics, and many more
Responsibilities
Find and source new leads for companies to go through the outreach process.
Assign leads to specific Account Executives.
Manage the early stages of the sales pipeline by communicating with potential customers through the outreach process.
Customize messages to leads, and maintain a consistent follow up schedule. . .
Harbr
We're looking for an experienced, creative, collaborative UI/UX Designer to inspire, teach, and lead the design of our new and existing web and mobile products.
Responsibilities
Help lead a collaborative and supportive culture that upholds your and the entire company's high standards and encourages growth and improvement as an individual, team, company, and ecosystem.
Be passionate about our mission and vision. Work closely with product owners and engineers to create and execute S.M.A.R.T. goals in short iterations. . .
Your primary focus will be development of all server-side logic, definition and maintenance of the central database, and ensuring high performance and responsiveness to requests from the front-end.
Responsibilities
Building reusable code and libraries for future use
Optimization of the application for speed and scalability
Implementation of security and data protection
Sackville, NB
Community Forests International
The Social Enterprise Director will help Forests Intl. build out an ecosystem of mission-driven people and organizations by providing business supports to partners around the world.
Responsibilities
Assist people and companies in the fair trade and low-carbon sectors with market assessment, financial modeling, and sales with the goal of increasing revenues and creating 2 new businesses (currently incubated) over 12 months.
Pursue capital opportunities for social enterprises including community capital options such as New Brunswick's Community Economic Development Corporations (CEDCs).
Establish a data collection and evaluation system to track collective impact and guide strategic decisions within the ecosystem. . . .
Find out more about all these jobs here.