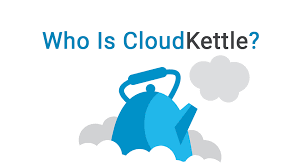 Two openings at CloudKettle and a posting from Dash Hudson steal the headline of our Jobs of the Week column today.
Halifax-based Dash Hudson is a software-as-a-service company that developed a platform to help companies optimize their visual marketing strategies. It is looking to fill the role for an Account Executive to work with the sales team in lead generation, sales outreach and progress tracking.
CloudKettle is a consulting company that helps business-to-business SaaS companies build their revenue. It is looking to hire a part-time office manager and a marketing automation manager for its Halifax location.
The candidate for the Office Manager would work for 20 to 24 hours per week and would be responsible for organizing the team calendar and coordinate team meetings. The Marketing Automation Manager is a full-time position. The candidate will have to work with team members, vendors, and clients to prepare them for growth. He or she will also ensure the stability of their clients' HubSpot ecosystems.
The Jobs of the Week column features openings posted on the Entrevestor Job Board, which focuses on jobs in technology, innovation and startups in Atlantic Canada. The Entrevestor Job Board helps match job openings and candidates in the tech and startup communities and is operated by Entrevestor and Alongside.
Here are excerpts from the job postings:
Halifax
Dash Hudson
Description
As an Account Executive, you will work with our incredible sales team to build business with some of the best marketers and companies in the world.
Responsibilities
Work with our sales team in the business development process including lead generation, sales outreach, progress tracking and closing with leading global luxury, apparel, consumer electronics, media, beauty, food and publishing brands.
Maintain active engagement with new and existing leads through creative outreach and follow-up communications designed to move leads through the sales funnel.
Achieve monthly and quarterly sales quotas.
Review and qualify inbound leads.
Manage CRM and sales pipeline.
Assist in creation of custom marketing and sales materials.
Liaise between sales, product & marketing teams.
Halifax
CloudKettle
Description
Overall ownership of the team calendar: based on awareness of business activities and associated requirements to address competing priorities.
Overall coordination of team meetings: from preparing material, to logistics, to confirming and communicating with attendees (both in advance and follow- up).
Including coordination of travel and associated meetings/events.
Be aware of senior team members' obligations and accommodate same in schedule planning.
Record, transcribe and distribute meeting minutes.
Qualifications
Three years experience working as an office manager or executive assistant
Ability to achieve goals and meet deadlines in a fast-paced environment.
Ability to perform and prioritize multiple tasks with excellent attention to detail.
Demonstrated problem-solving and strong decision-making capability.
Very strong interpersonal skills and the ability to build relationships.
Strong written and verbal communication skills.
Description
Helping clients acquire new leads through better calls to action, landing pages, and workflows
Optimizing clients' marketing automation efforts to improve how leads are nurtured and the number of leads that mature to a marketing status and eventually sales
Developing documentation and training for clients' marketing automation instances to help ensure they are well-maintained
Qualifications
2 – 3+ years of hands-on experience managing an implementation of Hubspot
An excellent understanding of email marketing concepts and metrics
A proficiency in reporting on digital marketing performance
A Bachelor's degree or college diploma