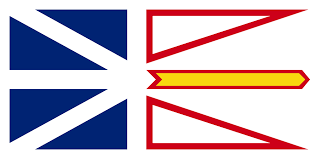 The Newfoundland and Labrador tech community will hold its annual Innovation Week April 29 to May 4, with a range of programs slated for St. John's and other locations.
For several years, the Newfoundland and Labrador Association of Technology Industries, College of the North Atlantic, Genesis and others have held Innovation Week to celebrate technological development in the province. It aims to bring together proponents from private and public sectors, support organizations and youth is a series of events.
The final event will be the annual TedxStJohns talks, which will be held May 10.
Here are the events planned for Innovation Week this year and links to the registration:
Monday, April 29
Innovation Week Official Launch
Innovation Week 2019 will officially launch with numerous planned events to engage and inspire participants to create opportunities to accelerate innovation in Newfoundland and Labrador.
Time: 8:00 am – 9:30 am
Location: St. John's Convention Centre
Technology transcends across all industries providing exciting new opportunities for greater competitiveness, increased market reach, and growth of local talent. Join NATI as we explore how technology is transforming industry and the economic landscape in Newfoundland and Labrador!
Keynotes:
The Exponential Technology Revolution – Futurist, Nik Badminton
Ocean Supercluster Update – CEO, Kendra MacDonald
Panel Discussions:
Accessing Global Markets
Digital Transformation in Key Sectors
Closing the Talent Gap
Time: 9:30 am -1:30 pm
Location: St. John's Convention Centre
Tuesday April 30
Diversity, Inclusion & You = Innovation
Research shows that high diversity and high inclusion results in high innovation. This workshop discusses barriers that can prevent innovation and focuses on how YOU can become more inclusive in your day to day interactions as well as organizationally to create more opportunities for innovation.
Time: 8:00 am – 11:00 am
Location: Johnson Geo Centre – Celestial Gallery
175 Signal Hill Road, St. John's
Innovation – The Key to Women Entrepreneurs' Growth and Sustainability
A casual, networking lunch with keynote speaker Patsy Tremblett, President and CEO of Prima Information Solutions Inc.
Time: 12:00 pm – 2:00 pm
Location: NLOWE Head Office– 84-86 Elizabeth Ave, Regatta Plaza II – 2nd Floor
The amazing companies in Genesis' intensive Evolution program have completed eight weeks of hard work, and the top start-ups have been selected to compete in this edition of Pitch & Pick. After they pitch, you pick! First place receives a cash prize of $500, second place $300, and third place $200.
Time: 3:00 pm – 5:00 pm
Location: Masonic Temple
Diversity and Social Innovation in Changing Communities
The Association for New Canadians is hosting a panel event and will showcase the documentary HOME: Stories of Newcomers to Newfoundland & Labrador, bringing together participants featured in the film and others behind the scenes. This 25-minute documentary features firsthand accounts of arrival, integration, and settlement in St. John's, Gander, Corner Brook, and Labrador City.
Time: 6:30 pm – 8:30 pm
Location: Grand Falls-Windsor – Arts and Culture Centre
Wednesday May 1
Cleantech Innovation Connector
NEIA's Cleantech Innovation Connector matches environmental challenges and opportunities within key Newfoundland and Labrador industries with those interested in helping pursue solutions – researchers, entrepreneurs, and intrapreneurs within established innovative firms.
Time: 9:00 am -12:00 pm
Location: Signal Hill Campus, St. John's
Lunch & Learn: Funding Opportunities Through Innovative Solutions Canada
Innovative Solutions Canada – a new SBIR-like program by the Government of Canada – has launched. Through this small business innovation program, 20 federal departments must spend a combined $100M by launching challenges for Canadian SMEs to solve.
Time: 12:00 pm -2:00 pm
Location: Emera Innovation Exchange, 100 Signal Hill Road, St. John's
Thursday, May 3
C-CORE Innovation Update
Innovation is C-CORE's primary mandate: we develop smart solutions for challenging environments. We want to highlight our work at CCORE, informing the community about the variety of R&D we are doing, with partners across the planet, hopefully fostering relationships and collaborative sharing with partners in our home province.
Time: 8 am-2 pm
Location: Johnson Geocentre
Registration: Registration by invitation
Social Enterprise Pop-Up
What better example of business innovation than social enterprise? This pop-up brings together local social enterprises (established and up-and-coming) to highlight their work addressing social, cultural or environmental issues and demonstrate the diversity of the social enterprise marketplace.
Time: 10:00 am – 2:00 pm
Location: Avalon Mall, St. John's
The Digital Health Revolution: Patient Perspectives of Digital Health in Newfoundland Labrador
The Office of Professional and Educational Development, Memorial University, NATI and the EXCITE Corporation, Grand Falls-Windsor, invite you to attend a public engagement and networking forum on digital health applications in rural communities.
Time: 5:30 pm – 9:15 pm
Location: Corduroy Brook Nature Centre, Grand Falls-Windsor
Registration: Limited Enrollment, please contact info@excitecorp.nf.ca
Social Enterprise at the Hungry Heart: Through the Eyes of a Stella's Circle Participant
This special event is a unique opportunity to go behind the scenes at the Hungry Heart Café to experience the kitchen from the perspective of students who are trained at the social enterprise. Attendees will be guided in creating and packaging a meal for the Hungry Heart Café's innovative Meals Squared program. Meals Squared is a program that enables our restaurant customers to add $2 to their bill, which directly funds the production of a well-balanced, delicious meal for a Stella's Circle participant.
Time: 6:00 pm – 8:00 pm
Location: Hungry Heart Café, 142 Military Road, Rawlins Cross
Registration: Please email or call Cathy White: c.white@stellascircle.ca or 709-738-7730.
Friday, May 3
Youth in Tech Conference
NATI, in partnership with the College of the North Atlantic, present Youth in Technology, an exclusive conference for grade nine students promoting advanced technologies as a rewarding career and academic choice.
Time: 9:00 am – 1:30 pm
Location: College of the North Atlantic, Prince Philip Drive Campus, St. John's
Brilliant Labs and NATI are partnering to host a virtual scratch competition for grade 4 to 9 students across Atlantic Canada! This annual competition celebrates the creativity and innovative imagination of youth throughout our region. Students will have an opportunity to win prizes including prizes for Best Overall, Best Technical, and Best Artistic Design.
Location: This is a virtual competition.
Saturday May 4
The Social Innovation Challenge is a one day pitching competition focused around social enterprise and impact. This event is designed by the United Church of Canada with the goal of transforming communities and opening conversations on innovative solutions to persisting social problems. Social Innovation Challenges are gatherings that inspire local social innovators to collaborate and launch their social ideas. These are hugely impactful as social innovators become part of an ecosystem and are supported by local collaborators through their time, advice, and connections.
Time: 8:30 am – 5:00 pm
Location: Cochrane Centre, 42 Bannerman St, St. John's, NL
Friday May 10
In the spirit of ideas worth spreading, TED has created a program called TEDx. TEDx is a program of local, self-organized events that bring people together to share a TED-like experience. Our event is called TEDxStJohns, where x = independently organized TED event. At our TEDxStJohns event, TED Talks video and live, local speakers will combine to spark deep discussion and connection in our community.
Time: Doors 6:00 pm; Show 6:45 pm
Location: St. John's Community Market