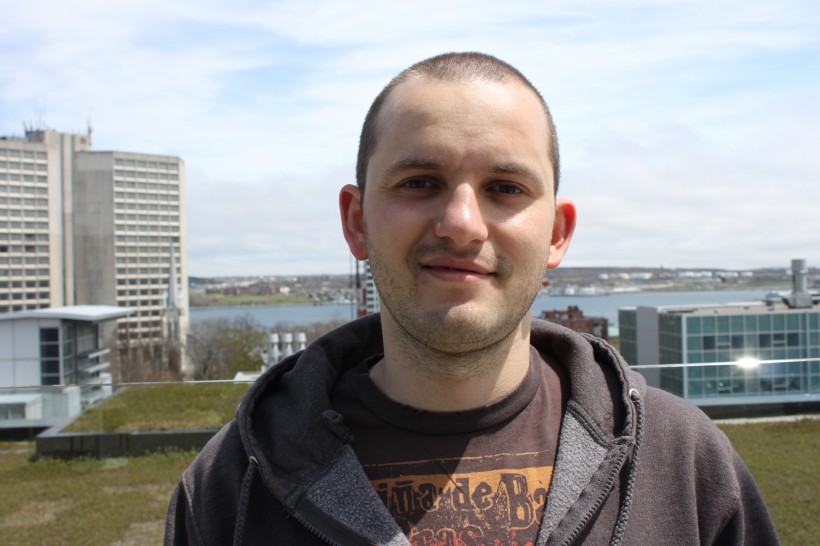 Gene Sobolev, the CEO of Innovacorp's newest resident company Inboundli, was torn between three Canadian cities when deciding where to relocate from Berlin, Germany. The Start-Up Visa program put Halifax on top, and Sobolev moved his content curation platform to the East Coast.
Inboundli specializes in inbound marketing and social engagement, generating content for its clients via data and machine learning. The Inboundli platform, which works with Twitter, Facebook and LinkedIn, is able to automate social media posts for small to medium sized companies, or SMEs.
Before coming to Halifax, Sobolev established a clientele of around 130 SMEs throughout North America. He ran Inboundli remotely with his co-founder in Tel Aviv, Israel.
With a solid customer foundation already established, Sobolev is now focused on growing the company, aiming for a 50 percent increase in revenue each month before looking for any Atlantic investors.
"I'm looking for signs that it [the business] is going to be scalable and trying to understand how big it can be," said Sobolev during an interview. "When taking other people's money, from my perspective, it only makes sense when you know you'll do something positive with it."
Spritely Unveils App To Aid Newcomers
He said that in Germany, investors are risk averse.
"They invest in proven ventures so maybe that's where attitudes come from," he said.
He is assessing whether Halifax is a good base for a scaling company. It's an interesting time in Nova Scotia as the province is focusing on growing its innovation community.
A potential obstacle to Inboundli's growth is the distrust that has arisen between the public and the data-mining industry since the Facebook and Cambridge Analytica scandal. The affair highlighted issues of data-privacy, and companies like Inboundli are having a hard time regaining the trust of the public.
"People get anxious," said Sobolev. "And social media networks have now changed their policies regarding social media automation so it makes things difficult and harder. It didn't change anything profoundly but it made some people get a bit scared, but I see this trend reversing."
He said Twitter wants to avoid that kind of scandal and has taken preemptive steps by changing its anti-spam policies. "So sharing content recurrently, with the same post is now impossible," said Sobolev.
The problem is, when the same content is shared multiple times, it interferes with the online traffic from real users. This becomes an even bigger problem when the process is automated and the software is left to its own devices, generating spam.
Sobolev said social media networks are also changing their policies to prevent AI aggregating data from all over the internet and using personal information without consent.
"More things are being taken away, you cannot publish the same content to multiple profiles, This is going to be a very decisive time," he said.
For now, Sobolev is settling into Inboundli's new base at Innovacorp's Summer Street offices. Like most newcomers, he's already picked up on a classic Maritime stereotype.
"Everyone is so friendly," he said. "It's so easy to approach people here. Literally every day someone has approached me on the street to talk to me."
Disclosure: Innovacorp is a client of Entrevestor.