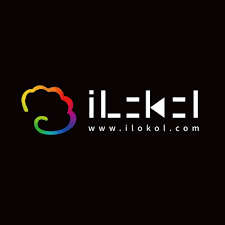 There's often a moment of stunned silence after the founders of iLokol pitch, as if judges and audience members are wondering if they understood the pitchers properly. No one is used to seeing the numbers that Halifax-based iLokol presents from a company in its first year.
Founded by students from China, iLokol is a website that lets international students shop online in their own language from local merchants here in Halifax. Once the shoppers click the buy button, the goods are delivered that day. ILokol has a group of other international students who work part-time making the deliveries.
The company has been going for about six months, and has already posted astonishing sales figures. More than 1,500 active users are shopping on the site over 100 times daily, purchasing stuff from more than 90 local merchants. In total, $650,000 worth of transactions have been carried out using the platform.
When Co-Founder David Dong pitched at Dalhousie University's Collide event last week, there was a pause at the conclusion before the judges weighed in.
"That's impressive," said marketing specialist Katelyn Bourgoin, one of the judges. "I think the next step is more cities."
Then Marc Almon, Principal of Culture Link CIC, chimed in with a question: "So you're making international students feel comfortable shopping locally?"
ILokol and Five Other Startups Split $150K from Volta Cohort
That's right, said Dong. The founders understand the difficulty international students face when they arrive in a new city and need to buy things like food or household goods. And they also realized that small, locally owned businesses don't have e-commerce platforms and are threatened as shoppers spend more and more of their dollars online.
"Our platform is an all-in-one shopping platform and we only focus on small business," said Co-Founder and CEO Xi Chen in an interview the next day at Volta Labs in Halifax. The iLokol team is now a resident at the startup house, and they've quickly gained a reputation among the Volta crowd for their hard work and long hours.
They're also winning cash awards, mainly because of the rapid growth of their customer base. ILokol was a co-winner of the Collider competition, taking home $2,500. A week earlier they were one of six teams to win $25,000 in the Volta Cohort competition.
What's impressive – to use Bourgoin's term – is that Chen describes the current iteration as a minimum viable product. That's entrepreneur-speak for a bare-bones product you can throw up to bring in early revenues. The website now is available only in Chinese (I can't tell what it says unless I use Google's translate function), though the team hopes to add more languages soon.
It's unheard of to gain 1,500 users who spend $650,000 in six months with an MVP. But Chen explained that the community of international students is fairly small and tight, and word-of-mouth is a powerful marketing tool.
The company – which takes a percentage payment from every transaction – now wants to expand the website into more languages, and increase the number of merchants using it. Then it wants to expand to more cities. Chen said every city has its own personality, and iLokol wants to capture these unique traits.
"We're going to do everything just like Amazon," he said. "But our advantage is we can be multi-language and multi-cultural."