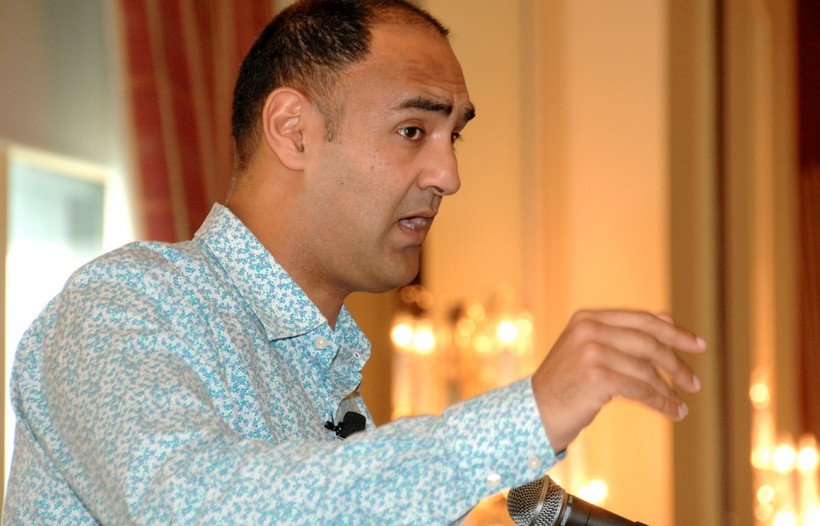 Each week, we're posting information on how Atlantic Canadian startup support organizations are responding to the Covid-19 emergency.
This is our third post, and many entries are repeats from the last two weeks, though we have new information from the Newfoundland and Labrador Association of Technology and Innovation (NATI) and Nova Scotia Business Inc.
The NSBI post will be of interest to people throughout the region, as it features a free online seminar title Planning For Now about coping with the current situation. It will be led by well-known mentor Permjot Valia.
Here is the full list of organizations that we've heard from:
Pan-Regional
Given that its curriculum is offered virtually, Propel says its current Phase 2 cohort will continue as scheduled. The cohort companies continue with access to Propel's e-Learning management system, its virtual fireside chats and meeting virtually with its Entrepreneurs-in-Residence. For founders who need to consider a pivot or repositioning of their business model, Propel says its virtual programming might be helpful as they navigate through this uncertainty and chart a new course.
Newfoundland and Labrador
All Genesis spaces are now closed to the public, and its employees are working from home. The group has asked clients to use the office space only if necessary and it's encouraging them to work from home. Genesis Coworking will temporarily halt outside boardroom and event bookings and the use of Coworking for outside meetings. Clients at both spaces have access to the facilities, but Genesis is encouraging them to also work from home.
Newfoundland and Labrador Association of Technology and Innovation
The NATI staff continues to survey and connect with members daily. The Tech CEO Pandemic Task Force convened March 20. The Task Force, which comprises CEOs from local tech companies, together with NATI Board Chair Craig Rowe and CEO Paul Preston, aims to identify members' needs and challenges and collaborate to support the sector. NATI is also acting as a go-between for companies that want to swap resources (including human resources) during this time with an agreement to return them once the crisis passes.
The Memorial Centre for Entrepreneurship
MCE has postponed all in-person events, including the 2020 Mel Woodward Cup finals, and temporarily closed its co-working space. It is moving many of its resources and fireside chats online using Google Hangouts, Slack, Brightspace and phone calls. One-on-one meetings with Entrepreneur-in-Residence Jason Trask (CEO of Safa) are continuing online. MCE is also planning to provide its spring semester entrepreneurial work term/internships and workshops online.
Prince Edward Island
Startup Zone members can access the facility, as long as they are not showing signs of a fever or Covid-19, or as long as they or a family member have not traveled outside Canada in the last two weeks. The staff is also compiling a list of resources (which can be found here), including how to take advantage of PEI's support fund. It is also sharing past digital content (which can be found here).
The BioAlliance is open for business, with some work-from-home staff rotations to maintain social distancing. The team has advised BioAlliance members and Emergence clients across Canada that they have set up a triage system to support companies as issues emerge around logistics, HR, cash flow, supply chain, inventory, etc.
Nova Scotia
In partnership with Nava Marketing, NSBI will host an online workshop to help business leaders think through, in a systematic way, the challenges they face and how they can improvise, adapt and overcome. Planning For Now, a one-hour session led by MentorCamp CEO Permjot Valia, will comprise in three sections: managing the stress of the current situation; what changes you should think about implementing today; and how the landscape your business operates in will change over the next few months and years. The session, which has already been held a few times, will be aired at 10 am Tuesday. You can register for it here.
The Innovacorp team is not working full-time on-site at any of its locations. Most team members are equipped to work from home and will continue to work on acceleration programs, investment deals or supporting companies in other ways. The organization is aiming to make all meetings virtual for the foreseeable future.
Volta has closed its co-working space and meeting rooms for the next three weeks, and will re-evaluate at that time. The Mezzanine and Second floors remain open but Volta strongly encourages resident companies to work remotely, whenever possible. The organization is working quickly to offer online learning/virtual workshops where it can and is rescheduling other internal events.
Ignite has cancelled all public and training events at least until April 30, and has asked tenant companies that have travelled to self-isolate for two weeks before returning. The Yarmouth facilities have 24-hour access for tenant companies but have put distancing and cleaning procedures in place. The Pictou County location is in the NSCC Campus, so Ignite is following the community college's procedures. It has cancelled all events in Pictou and staff is working from home. Most tenants in both locations are working remotely.
Saint Mary's University Entrepreneurship Centre
All SMUEC events have been cancelled. The centre is still open and has established a virtual office to continue with training and support for current and future clients. The team is offering free strategy sessions to any businesses struggling to help plan around the current crisis. Any one needing this service can contact Matt MacPhee at matt.macphee@smu.ca.
Centre for Entrepreneurship Education and Development
CEED is open but offers limited face-to-face interaction with clients. All advisory services are via phone or virtual meeting. The centre had no workshops scheduled for this week because of its Juniorpreneur Camp (which was cancelled), but workshops will resume next week in an online format. CEED prefers a face-to-face environment, but it also recognizes that to serve the province a hybrid delivery model is a necessity.
Mashup Lab offers virtual programming so its two current Dream Business cohorts will experience no interruption. The organization is organizing a virtual round-table discussion with past participants and alumni to discuss how this situation is impacting them and their businesses. WorkEvolved (the group's network of co-working spaces) will remain open for the time being with some strict cleaning protocols. A video explaining the situation can be found here.
The Centre for Women in Business
The CWB at Mount St. Vincent University says its physical office is closed, but it continues to meet with women business owners online or by phone. In-person events have been cancelled until at least June 1, but the centre is increasing the frequency with which it offers online programs such as its newly launched Coffee Talk.
Though the Sydney innovation hub is open, the premises have been closed to visitors and most tenants and staff are working from home. Events scheduled for its co-working space have been cancelled. Navigate has postponed the next presentation of its speaker series, The 10, as well as MentorConnect, they will be rescheduled when the Covid-19 situation is clearer. The group is also assessing the development of its major software studio pilot program called the "Navigate Atom".
Halifax Partnership employees are all working from home. It is looking for feedback from businesses on what is needed now. If you have information that is important for businesses, please send it to HP at communications@halifaxpartnership.com. HP has created a webpage with the COVID-19 Resources businesses need most right now, including the programs available from government.
The Nova Scotia life sciences organization has implemented a plan to operate remotely, moving all necessary face-to-face meetings to electronic formats – Zoom, Skype etc. It has canceled travel-related items, networking or educational sessions. The organization will follow the lead of Dalhousie University and Innovacorp on whether its office at 1344Summer Street will remain open. If so, all work will be done remotely.
New Brunswick
The Venn Centre is closed to the public and will not be hosting in-person events or meetings. Venn is offering programming and services in a virtual format, and its staff is looking into a number of options to help provide training online. The team is working from home and is reaching out to members, clients and community to make sure everyone is supported.
University of New Brunswick TME Group
The Technology, Management and Entrepreneurship crew is working from home and using resources like MS Teams, Zoom and Skype, Calendly and D2L Brightspace to work with community members. The team plans to reach out to its partners to see if it can support them, and many partners have been in contact. You can find the UNB coronavirus policy here.
Planet Hatch is closing access to its facilities to all non-members until May 18. All events, external room bookings, public co-working days, etc. are postponed or cancelled. Members will continue to have access to the co-working space and meeting rooms. Planet Hatch plans to offer all programs and services in a virtual format until further notice. It is suspending food and drink services.
New Brunswick Innovation Foundation
NBIF has closed its office at 40 Crowther Lane until March 30 and will reassess this date accordingly. The staff is developing and implementing plans to mitigate both short- and long-term impacts on its network. The team is virtually connected to its systems and remains committed to ensuring there is as little disruption as possible to daily activities.
All participants noted that they will re-assess these policies over coming weeks. Entrevestor plans to update this list and repost it regularly – probably once a week – to keep the community up to date on what's happening at the various support organizations.