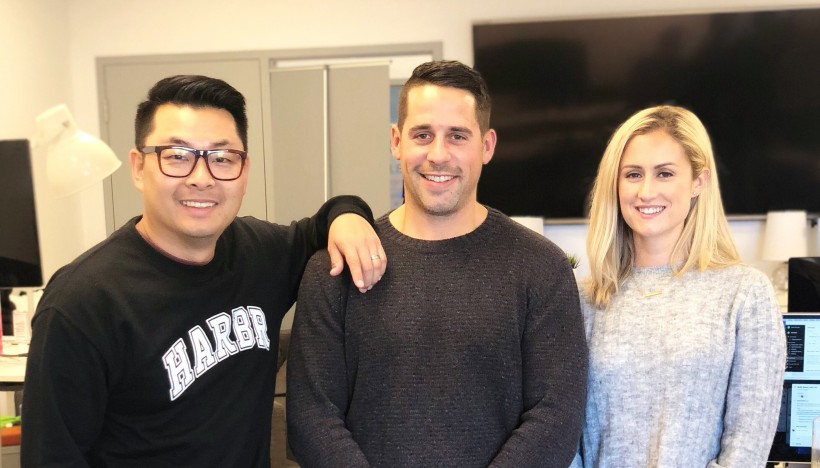 Construction AI startup Harbr will see its technology used on projects owned by rental housing giant Killam Apartment REIT, as part of a pilot deal announced in January.
The news comes as Harbr ramps up its business-to-business marketing efforts and restructures to place a greater emphasis on its sales force.
The Harbr app allows for more efficient communication between construction project managers and their employees by offering a system to automatically track site work, reducing the need for time-consuming meetings. Eventually, Harbr's creators aim to use machine learning to predict delays before they occur.
"[Killam] is one of the biggest, especially local companies – they've been doing this for years and years," said Co-Founder and Chief Growth Officer Ashley Kielbratowski in an interview.
She explained that, like most firms in the industry, Killam continues to rely heavily on paper documentation, meetings and phone calls. "What we do is instead allow them to manage by exception, where things are flagged that need their immediate attention."
The deal came about when Kielbratowski spoke at a Halifax Chamber of Commerce dinner in October, and was subsequently approached by two Killam representatives with whom her description of the inefficiency of paper and phone-based project tracking had resonated.
Killam—which owns 241 properties throughout Atlantic Canada, Ontario and Alberta—purchased a standardized subscription package that includes up to five user accounts on the app.
Each account is valid for a year and is meant to be used by an individual project manager to communicate with staff. If the managers find the app helpful, Kielbratowski expects a larger order.
Harbr's annual recurring revenue rose 176 percent in January, spurred by Killam, as the founders pushed to expand their customer base, despite a reduced staff.
Testing on the app completed last summer. The software was ready to use and the AI was close to being finished, but Harbr needed more real-world data with which to train the prediction algorithm.
With a marketable product in hand, Kielbratowski said, she and her co-founders decided to refocus their spending on customer acquisition: "Now that we've proven our product, we are able to sell at scale."
They decreased their programming staff and plan to hire several salespeople in the coming year, followed by machine learning specialists. The new hires will join the current pool of three full-time employees and two part time software developers.
She added that, despite the shift in spending priorities, Harbr is currently well-funded. The company expects to raise money within about a year, but is waiting until it has enough customers to justify a substantial dollar value, building on $1.75 million of seed funding from 2018.
"We're focused on getting more people on the platform, and more people using it," she said. "We're focused on building that out, and when we do our next raise, we want it to be significant. We want to have those customers and that validation behind it."