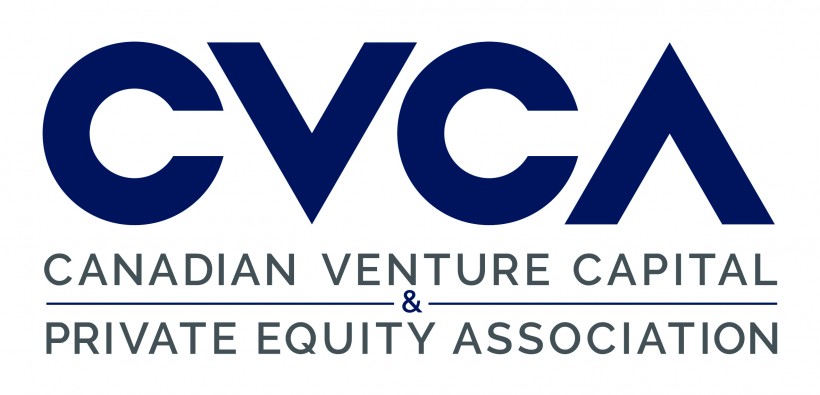 There was good news and bad news for the Atlantic Canadian startup community in the funding data released last week by the Canadian Venture Capital and Private Equity Association, known as CVCA.
The good news: innovation companies based on the East Coast raised equity funding of almost $81 million in the first half of 2019. That total, which includes both venture capital and private equity, exceeds the record $76 million in equity funding from the first half of 2018.
The bad news: two deals accounted for about two-thirds of the first-half 2019 total, and other than these two companies, it was pretty slim pickings. (The CVCA doesn't publicly state the individual deals that make up the total, but the big deals are usually well known in the community.)
The CVCA's first-half funding data shows that the region's startups attracted almost $65 million in venture capital equity funding in the first half. A big chunk of that is accounted for by the record US$30 million (C$40 million) financing announced by Halifax-based ABK Biomedical in April.
Here is a breakdown of the funding for the first half:
| | | | | | | |
| --- | --- | --- | --- | --- | --- | --- |
| Province | Q1 | | Q2 | | 1H | |
| | Deals | Value ($M) | Deals | Value ($M) | Deals | Value($M) |
| NS | 4 | 16 | 11 | 42 | 15 | 58 |
| NB | NA | | NA | | 7 | 3 |
| NL | 0 | 0 | 2 | 3 | 2 | 3 |
| PEI | 1 | 0.4 | 1 | 0.2 | 2 | 0.6 |
| Total | | | | | 26 | 64.6 |
The quarterly data for New Brunswick is unavailable as the CVCA changed its methodology in reporting VC debt in its most recent period. It said New Brunswick accounted for $3 million in VC debt in the first half, some of which had been reported as overall VC when it released its first-quarter data. We do, however, have first half data for New Brunswick.
The CVCA also said there was one private equity deal on Prince Edward Island in the first half. (PE investments are purchases of substantial stakes in scaling companies with strong cash flow, whereas VC investments tend to be small-stake investments in companies with high growth potential.)
In June, Charlottetown-based MicroSintesis, which has developed an innovative product to ensure gut health in animals, sold a minority stake to John Risley's Northern Private Capital for $16.4 million. It was the largest private equity deal in the region since St. John's based Verafin raised $60 million from Spectrum Equity of California.
Other than those two deals, there were not a lot of big funding rounds reported in the first half. St. John's-based Mysa Smart Thermostats closed a $2.3 million equity funding round in June, but most other 24 funding rounds were less than $1 million.
That's important because equity funding is oxygen to startups, and many non-dilutive funding programs are triggered only after companies raise equity funds. Companies generally have difficulty growing without development capital.
Will the market improve in the second half?
Two-thirds of the way through the third quarter, it appears there may be more seven-figure funding rounds in the second half of the year. Even through the dog days of summer, Fredericton-based SomaDetect announced a $2.6 million funding round, and Toronto- and Halifax-based Curv a $1.5 million round, while Halifax-based Rimot and Sydney-based Securicy both unveiled $1.2 million raises. And Saint John-based Gemba Software Solutions (known as ProcedureFlow) announced a $2.9 million round this week.
There is more funding news ahead with several companies including VineView saying they are working on rounds targeted at $10 million, and Metamaterial Technologies Inc. is hoping to raise $10 million or more during its coming initial public offering.
The Atlantic Canadian funding in the first half took place against a backdrop of strong funding across Canada. The CVCA reported that venture capital investment reached a record $1.28 billion in the second quarter, raising the first half total to $2.15 billion. The association also reported 20 VC-backed exits in the first half, totaling $2.1 billion.
"Canadian VC-backed exits are on a positive trajectory in 2019 which, in tandem with invested VC dollars, exhibit a healthy innovation ecosystem," said CVCA Chief Executive Kim Furlong in a statement. "We've heard time and time again that Canada is experiencing a 'moment,' and the results we are seeing in H1 2019 is a testament to that."