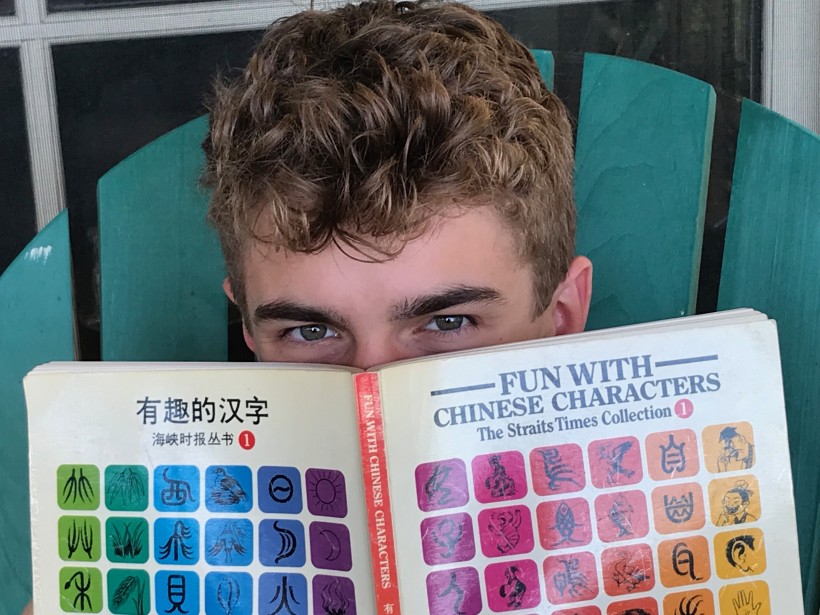 For its annual trip to China, Global Vision Junior Team Canada selected 35 student ambassadors to represent businesses from their regions of the country. This year, JTC recruited its youngest ever ambassador, 15-year-old Connor Kirby from the St. Margaret's Bay area in Halifax.
"I am overjoyed that I got accepted for it," said Kirby in an interview. "I did not think I was actually going to make it this year. Being the youngest person to ever apply for this, I figured I was kind of going out on a limb here, so I am beyond excited."
The trip is scheduled for July 25. But, in order to go, Kirby is required to raise $6,000 through sponsorships from local companies, businesses and community members. You can donate to Kirby's trip here.
To date, Kirby has crowd-funded $2,500 and is working his way down his contact list to form partnerships with Nova Scotian businesses.
"It's a long list of companies," said Kirby. "I plan to reach out to contacts I already have in the tech sector plus cold calling companies in the general Nova Scotia area."
As a Junior Ambassador, Kirby's role is to endorse and promote the companies that sponsor him on his journey. He will meet with Chinese youth, business leaders and politicians to discuss global issues and strengthen relationships between the two countries.
Kirby said he aims to partner with companies in the Atlantic tech sector and promote the growth of Nova Scotia's digital industry. He said he'd like to represent Nova Scotian companies like Nautel, Fundmetric and LED Roadway Lighting.
"I also have to meet with these companies to understand what they're selling, what they want from me and how I can represent them when I'm in China so their time and money isn't wasted on me," said Kirby.
Through JTC's partnerships with the Embassy of Canada, the Canada-China Business Council and other in-market partners, Kirby can engage with Chinese industry, government, education and youth leaders in order to obtain market intelligence and key contacts for his Canadian partners back home.
Before July, the ninth-grader aims to partner with 10 or 15 Atlantic companies. Currently he has no businesses officially sponsoring him but that's really due to timing.
Between scheduling meetings with CEOs, learning common phrases in Mandarin, and crowd-sourcing funds for what he calls a "once-in-a-lifetime opportunity," Kirby is writing four exams this week as he ends his career as a junior high student.
"I'm finding a way to manage sports, school and business," said Kirby, who also does track-and-field and jiu jitsu.
In 2017, Kirby presented his venture,Velox, at Volta Labs and Dalhousie's Collide Program, earning around $1,500 in winnings. For now, Kirby is tabling that business and is focusing on his new role with Global Vision.
Said Kirby: "I'm hoping as soon as exams are done I can start meeting with people back-to-back in order to finish raising this money."
Disclosure: Connor Kirby is a family friend of the owners of Entrevestor.