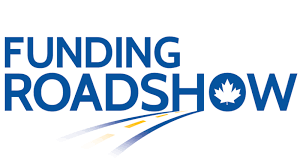 The Fundica Roadshow is looking for Atlantic Canadian applicants for its $500,000 pitching event, even though it will not make a stop in the region this year.
The organizers this year have announced pitching events only in Toronto, Montreal and Toronto, and are offering to cover the travel costs of three companies not based in those cities. Atlantic Canadian companies can apply to receive one of the travel packages to Montreal, though they will be competing against companies from other cities.
You can find applications here. The deadline for applications for the Montreal pitching session is Friday, April 20.
The Fundica Roadshow is an annual competition open to startups from across the country, with a cash prize being given to the winner from all the roadshows. The prize this year is a maximum of $500,000 in cash.
Last year, the Fundica Roadshow brought together over 150 startups, 2000 attendees, 132 funders, and 125 partners, making it the largest pitch competition across Canada. The 2017 competition included a stop in Halifax, at which the regional winner was Halifax-based Grey Lit Matters.
This year, the pitching competitions will be head in Montreal on May 1, Vancouver on May 31 and Toronto on June 28. As many as 20 entrepreneurs will be selected to pitch in each city. The top pitchers in each city will win prizes and an invitation to the Finale in Montreal on July 12. The winner of the Finale will have a chance for investment of up to $500,000 from Panache Ventures.