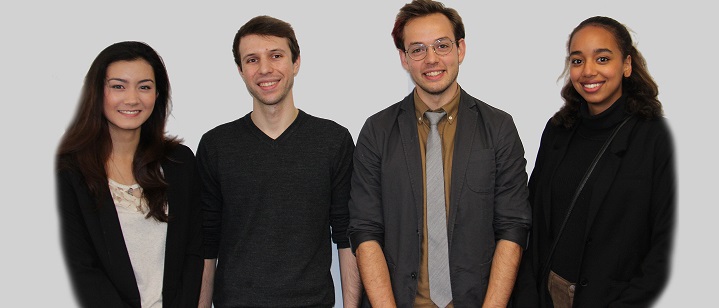 Acorn Cryotech, a cryogenic storage business and one of four startups that won $25,000 in the Velocity Fund Finals last fall, has set a tentative launch date of winter 2016-2017.
The early-stage company's plan is to preserve their customers' young, healthy cells for potential future use in life-changing medical treatments. These treatments could include things such as gene therapy or rebuilding organs, both still being researched and developed.
Steven ten Holder, founder and CEO, says he got the idea for the company around the end of 2014 during a co-op work placement at a company that owned large industrial freezers for sample storage.
"I thought it'd be cool if I prepared some of my own samples and stashed them in every one of the freezers that I came across, so that in the future when I was an aging scientist or researcher and stumbled upon something that allowed me to use my young cells to improve my health, I would have them available," said the University of Waterloo biology student.
The Fall 2015 Velocity Fund Finals Winners
Ten Holder realized that if he was interested in such a service, there was a good chance others would be too. He began speaking about the idea with friends from Waterloo's iGEM, an undergraduate synthetic biology design team. After recruiting co-founders Ayan Abukar, a biomedical student, Matt Smart, a mathematics student and Lauren Kennedy, a science and business student, Acorn Cryotech was officially born in the summer of 2015. It has been a member of the Velocity Science accelerator program since then.
Ten Holder, whose first business took the form of a Kingston, Ont. skate camp, has high aspirations for the startup.
"It would be my dream if Acorn became big enough that we had enough left-over profit to do research for the very aging therapies that we hope will come to fruition."
In terms of competition Ten Holder says that Acorn is both less invasive and more technologically realistic than other companies out there.
"There are other companies that do cryogenics but they're the kind of companies where you have to freeze your head, which is pretty extreme."
For an Acorn customer, the process of saving their cells would be as easy as ordering a transport kit containing a toothbrush, which they would brush their gums with to loosen intact cells, then sending the kit to Acorn's lab where the sample would be put through quality control tests before freezing.
The company plans to launch with a walk-in service for Kitchener-Waterloo locals in late 2016 and aims to start selling their transport kit in early 2017. The first samples will be stored in a freezer bought with their Velocity award money, which will have the capacity to hold 20,000 samples. The team hasn't yet decided on the pricing of the service, but is currently estimating that it will be well under $100 a year.
Ten Holder, now in his last work term, is planning to pursue Acorn Cryotech full-time upon graduation.
"I had an offer for a PhD position in the United States but after winning the 25K Velocity Fund Finals award I guess, yep… I'm going to be doing this full-time."