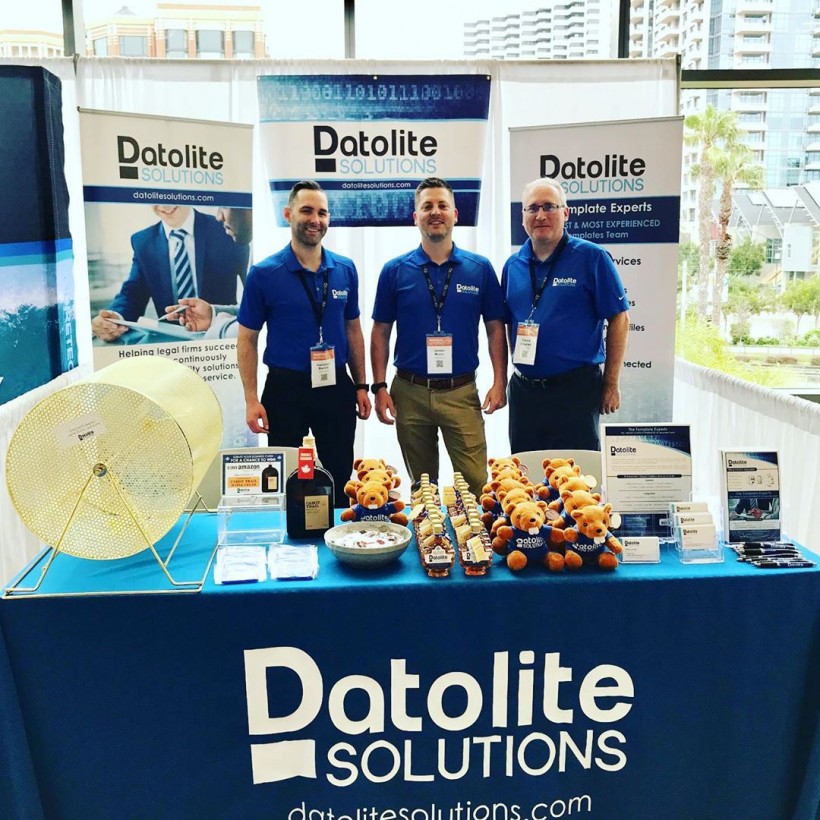 In the wake of acquiring a division of a data analytics consultancy, New Brunswick legal software firm Datolite Solutions continues to see strong sales despite COVID-19.
Datolite, which used a distributed work model even before the pandemic, has seen increased demand for its products as paper processes become increasingly unworkable.
Director Patrick Langlais said in an interview that the company creates customized add-on software for digital billing platforms, and that he expects the growth necessitated by social distancing to persist after the coronavirus subsides.
"It's an easier sell because everyone realizes the need, and going forward, it's going to be more 'top of the mind' for law firms," he said. "Once we're into a firm, often the work doesn't end once you're done the project. They continually are evolving and needing new pieces of work."
Langlais and Co-Founder Campbell Barrett started Datolite in 2014, after selling their previous business, which was then called Datalenz, to Thomson Reuters in 2011.
Datalenz allowed lawyers to generate and customize digital bills, improving on more rudimentary software that Langlais said "looked like something from a typewriter." Now renamed 3E Templates, it is the product for which the majority of Datolite's add-ons are created.
Langlais and Barrett's team also works on services for 3E Paperless Proforma software, which is an internal billable-hours-tracking tool for lawyers, and on similar products from Thomson competitor Aderant. The latter represents a smaller slice of the legal billing software industry, but nonetheless offers growth opportunities.
"We're focusing on the high-end, really complex solutions," Langlais said. "They focus more on the bread and butter, what's more easily billable."
Among the world's 100 largest law firms, Thomson and Aderant enjoy a near duopoly, meaning that by focusing on their platforms, Datolite can access almost the entire market.
An example of the type of add-ons the company creates is a feature that allows lawyers to easily refer to clients' past billing information as they write new bills.
And with its acquisition of the paperless proforma business from data analysis specialist T4G earlier this year, Datolite can now allow lawyers to send invoices in a file format that is not immediately readable by humans, but which can contain a compressed, comprehensive accounting of the bill.
Thomson Reuters offers its own add-ons to 3E Templates clients, but they tend to be less complex and targeted at customers that need simple, plug-and-play solutions. Datolite's main clients, in contrast, are large firms that need complex, highly customizable services, Langlais said
Of the 20 largest law firms in the world by revenue, nine are Datolite clients. In the United States, where the company does about 80 percent of its business, its customers include 10 of the 30 top revenue-generating firms.
Langlais and Barrett have set their sights on the United Kingdom, which currently accounts for slightly more than one-tenth of their business, as a key market for expansion. They are also aiming for more Canadian clients, after previously focusing most of their efforts on the United States.
The process of signing on new law firms has been hastened substantially by the pandemic, which Langlais said has highlighted the extent to which some firms have been relying on legacy, paper-based bookkeeping techniques that are not compatible with remote work.
Counting the four employees who came with the T4G acquisition, Langlais and Barrett now have 14 full-time staff and several contractors.
Although many of those employees live in Moncton, none works out of an office. Langlais is based in Saint John, Barrett works out of Toronto and other staff live as far away as Texas.
In addition to making it easier to adapt to crises like COVID-19, Langlais said that the distributed work model allows Datolite to spend the money it saves on rent to cultivate a desirable corporate culture, as well as on marketing initiatives.
For example, the company usually holds its annual strategy meetings in tropical destinations, such as Mexico or the Caribbean, and it often hosts cocktail parties and other events for potential clients, which Langlais said are an effective driver of organic customer growth.
"We invite all our clients and then we invite prospects. And then we don't have to talk shop at all," he said. "Our clients sell the prospects, and by the end of it, we have all these firms coming up to us and saying, 'Hey, I just talked to a firm from New York. We're having the exact issue you just solved for them. Can you talk next week?'"