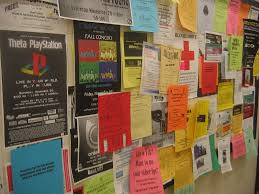 This week we are featuring three new postings on the Entrevestor Job Board – one each from Dash Hudson of Halifax, Remsoft Inc. of Fredericton and Clockwork Fox Studios of St. John's.
Dash Hudson, a developer of Instagram retail solutions, is accepting applications for a junior brand strategist at its Halifax offices. The company provides data analytics on Instragram posts for major brands.
Remsoft Inc. specializes in providing businesses insight into how to best use woodlands to maximize profitability and sustainability. Started 24 years ago, Remsoft has seen accelerated growth over the last five years due to its early development of software that produces key strategic information. Remsoft is looking for a QA analyst to join its Fredericton office.
Educational game developer Clockwork Fox Studios started the year by closing a million-dollar round of funding. Clockwork Fox is using this funding to publish its grade-level specific Zorbit series of math games, the Grade 2 version of which is due for release later this year. Clockwork Fox Studios is looking for a social/digital marketing specialist.
The Jobs of the Week column features postings on the Entrevestor Job Board. Entrevestor and Qimple operate the Job Board which helps match positions and candidates in the tech and start-up communities.
Halifax
Dash Hudson
This person will work closely with the brand strategy team and assist the business development process by participating in lead generation, sales outreach, and progress tracking. The junior brand strategist will be actively engaged with both new and existing leads to move them through the sales funnel. Responsibilities for the role include reaching monthly quotas for lead generation and contacts, management of CRM and sales pipeline, and assisting in the creation of custom marketing and sales materials. No formal education is necessary, though analytical, business development, strategic, sales, and marketing skills are required.
Fredericton
Remsoft Inc.
The QA Analyst will be responsible for helping to ensure customer satisfaction. This will be accomplished by developing, simplifying and refining user-acceptance tests. This person will remain up-to-date on how enhancements to Remsoft products will impact customers and share insight other team members insights on what customers want. Qualifications for the position include a Bachelor degree in Forest Management, Engineering, Operations Research/Analytics, or Computer Science/software testing. Remsoft is looking for someone with one to three years' experience in a similar role. A Master's degree in forestry or another natural resource science will be considered an asset.
St. John's
Clockwork Fox Studios
Social/Digital Marketing Specialist
This person will be responsible for building and maintaining Clockwork Fox's social media presence through an array of campaigns, as well as sending emails and deploying digital marketing strategies to drive click rates. He or she will also brainstorm strategies to create and nurture new sales leads, and evaluate all strategies against set goals. Qualifications include a Bachelor degree in marketing or a related field and proven work experience in digital marketing. Resumé and cover letter can be submitted to jobs@clockworkfoxstudios.com with the subject line "Social/Digital Marketing Specialist".