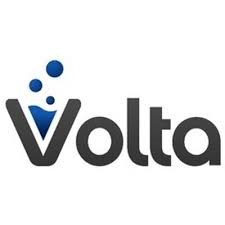 As it plots its expansion in downtown Halifax, Volta Labs has received $2 million in funding from the federal government and the province of Nova Scotia.
The two governments announced Tuesday that the federal government's Atlantic Canada Opportunities Agency will grant $1.5 million over three years to the Halifax startup house, while the provincial government will contribute $500,000 through Innovacorp.
The funding comes as Volta prepares to triple its size, and thereby triple its capacity to house and mentor high-growth companies. The organization said in July it had signed a lease to take out 60,000 square feet of space in the Maritime Centre in Halifax. The startup house this winter will take over the ground, mezzanine and second floors of the 19-storey office tower on Barrington Street.
"Expanding Volta's programming is an investment in entrepreneurship and in this province's future," said Nova Scotia Business Minister Geoff MacLellan in a statement. "This funding will help more technology entrepreneurs develop the skills they need to turn good business ideas into successful companies. Ultimately, that means more jobs and opportunity for young Nova Scotians."
Volta Labs was established in 2013 by a group of emerging technology entrepreneurs and is now the cornerstone of Halifax's innovation district. Volta will use the new funding for educational programs, mentorship, community networking events and human resources.
"This investment, and the support of our private-sector partners, will expand our programming significantly," said Jesse Rodgers, CEO of Volta Labs. "That's good news for entrepreneurs and it's good news for Halifax."
By occupying a flagship location, including highly visible street-level space, Volta's presence in the central business district will amplify the message of the importance of tech and innovation in the business community.
"Volta is a key contributor to building a high-tech, startup community where founders come together, learn from each other, grow their companies and build global markets," said Halifax MP Andy Fillmore. "Volta's vision, engagement and results are well aligned with the Atlantic Growth Strategy goals of creating new jobs, developing a skilled workforce and injecting a new vibrancy into the region's economy."