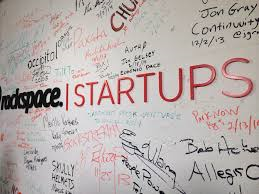 We've just passed the halfway point of 2018, so this is a good time to check the pulse of the Atlantic Canadian innovation community. Note I wrote "innovation community" rather than "startup community."
The key to understanding how this community is evolving is to try to avoid using the word "startup". Talking to people in the community, I've realized that "innovation" and "scalable" are becoming the preferred buzzwords because the gap between traditional corporations and young innovators is narrowing, and this will continue. Here are three trends that are combining to change the face of the community:
The dominance of growth-stage companies. As I've written recently, Atlantic Canadian startups raised more venture capital in the first quarter of 2018 than in any previous quarter, and Q2 was strong as well. In the first half of 2018, VC investment probably reached about $70 million due to strong funding by Introhive, Resson, Proposify and others. Each of these companies has more power to make an impact (in terms of employment, R&D, social benefit and exports) than dozens of first-year startups. The growth-stage companies that successfully morph into bona fide corporations will continue their ascent and continue to dominate the sector.
The convergence of traditional companies and innovators. For years, traditional business people just didn't get the startup community. They liked it but they were puzzled by the shaggy-haired kids raising investment out of nowhere to develop digital products no one understood. That's changing. McCain Foods and Louisbourg Seafoods have been leaders in working with startups to the benefit of both the young and the established companies. Such collaboration is becoming more common. The Creative Destruction Lab-Atlantic (disclosure: CDL is an Entrevestor client) has done a great job of linking business leaders with young entrepreneurs. Volta Labs in Halifax is expanding its Corporate Innovation Outpost, where corporations explore innovative ideas that can help their own businesses. Ideally, established companies will purchase startups' products to improve their own productivity and increase their own level of innovation. Atlantic Canada could become a place where private corporations (rather than universities or government labs) conduct most of the R&D.
Oceans. Reality is starting to catch up to the hype. The group of people who have been working on OceanTech for the last few years showed their chops this year by winning a slice of the $950 million in federal funding available for innovation superclusters. Along with private-sector investment, this is going to mean about $300 million in spending in Atlantic Canada over five years. Beyond that, Atlantic Canada has a chance to do something unique in the startup world. Nashville is known as the top place in the world for music-related startups, the same goes for Detroit and startups dealing with automobiles. Atlantic Canada has an opportunity to be the centre of the universe for ocean technology. We're already noticing an increase in ocean-related startups, and the Start-up Yard at the Cove facility in Dartmouth is developing the ecosystem for these companies. This one has legs (or fins).