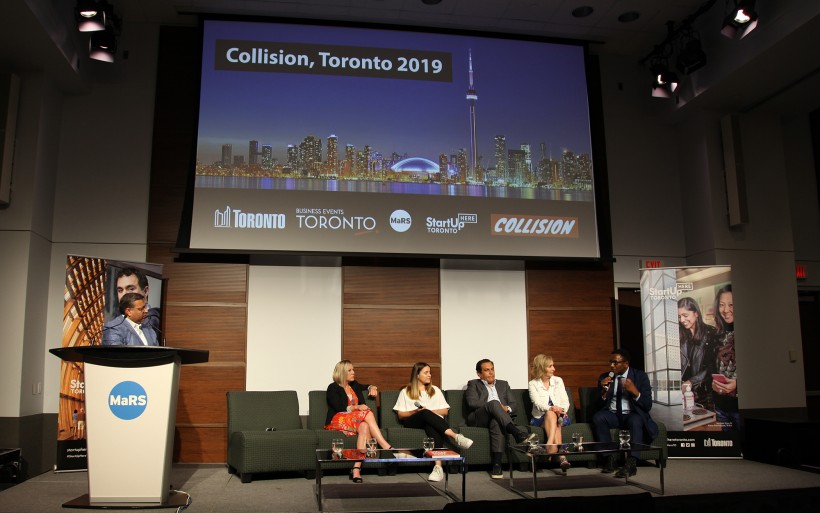 Three Halifax startups have been selected to showcase their businesses at Collision, the Toronto conference that has been called the fastest-growing technology event in North America.
Hosted by the Ireland-based Web Summit group, Collision brings together about 25,000 tech experts, companies and enthusiasts each year and has grown into the premiere tech event in Canada. It will be held this year at the Enercare Centre from May 20 to 23.
The Halifax-area companies that have been chosen to attend the event are:
Frogo -- Frogo is a gamified dating app, which lets users answer questions designed by professional psychologists to find their perfect match. The mobile app uses advanced algorithms to match people while placing a heavy emphasis on security and privacy. The company is a unit of Dartmouth-based Telcovision Group and has released its app for both Android and iOS operating systems.
Side Door-- Side Door has developed a matching system that connects musicians and other performers with people who would like to host concerts in their homes or other spaces. When the company launched its full platform in February, it had already registered 1,000 performers and almost 300 hosts. At the time, it had booked or held almost 300 shows, in spaces from Newfoundland to New Orleans to Vancouver Island.
QRA Corp. – QRA builds solutions for manufacturers and engineers that analyze complex systems and requirements at crucial stages of development. Its products help engineers to devise better requirements and detect design errors early in the design process. The company's Founder and CEO Jordan Kyriakidis has been shortlisted to this year's Ernest C. Manning Innovation Award, which presents cash prizes of up to $100,000 to winners.
If you're interested in attending Collision, you can purchase tickets here.