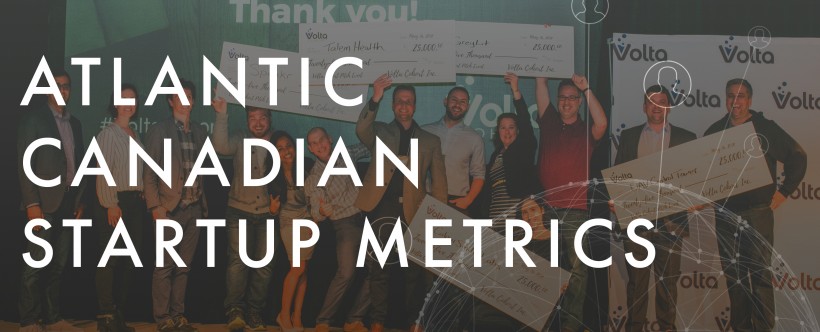 Entrevestor's research shows the dynamic growth of the Atlantic Canadian startup community.
Here is the East Coast startup cluster, by the numbers.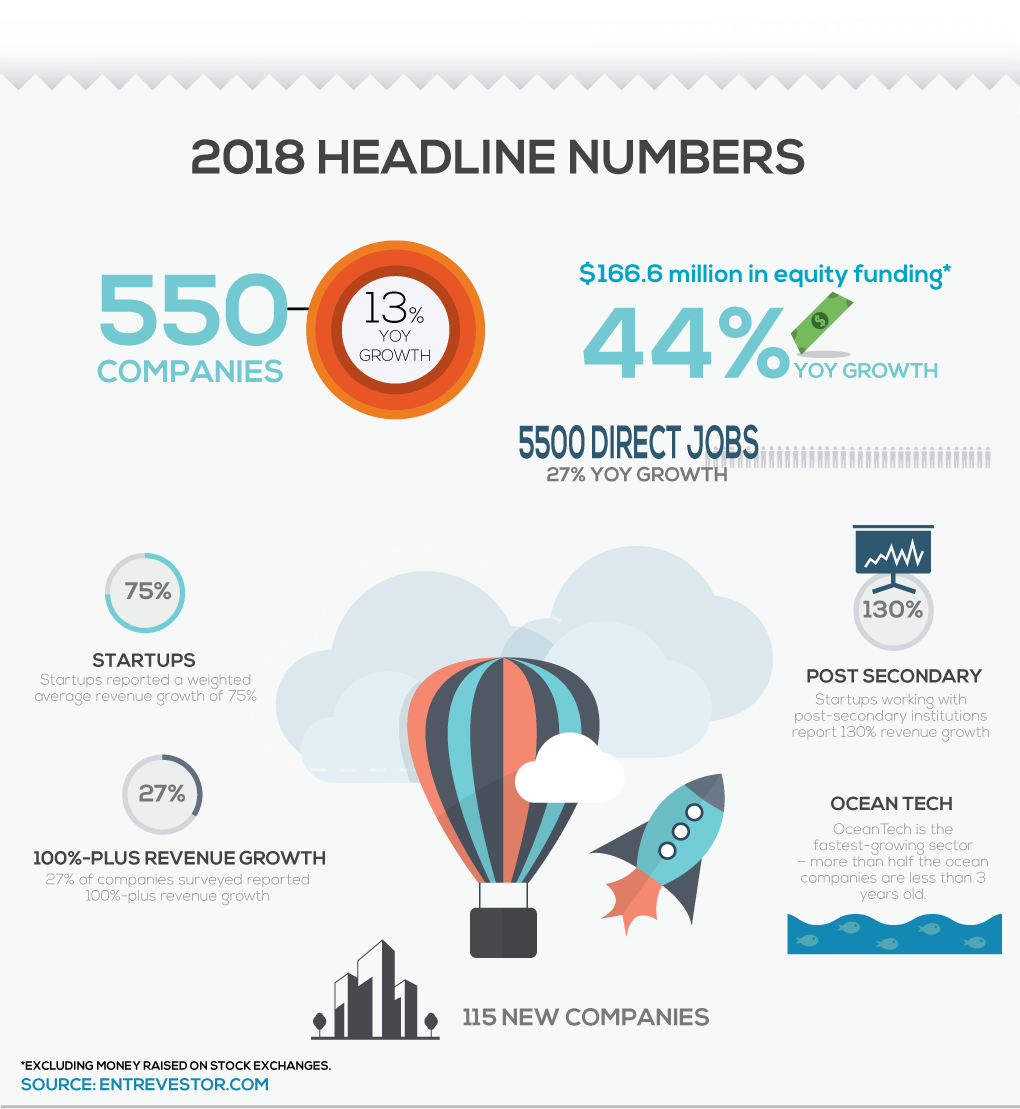 Historic Data on the Atlantic Canadian Startup Community
Number of startups in Atlantic Canada
Companies tell us their revenues are rising steadily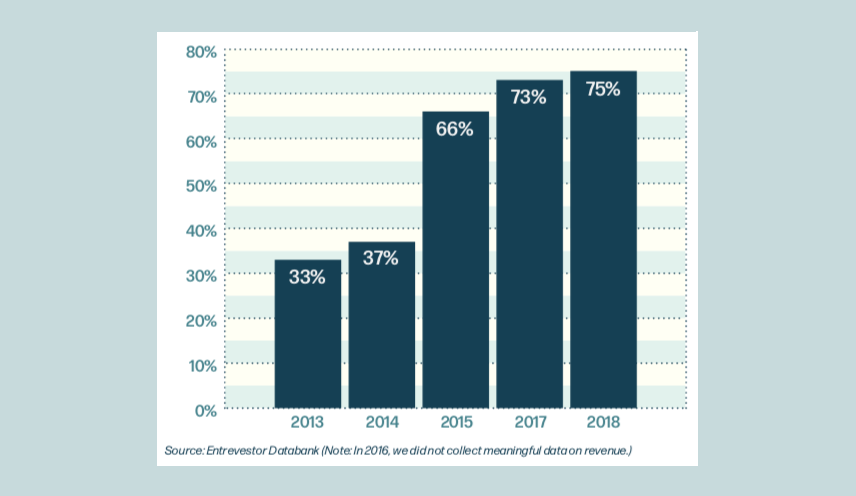 Company Categories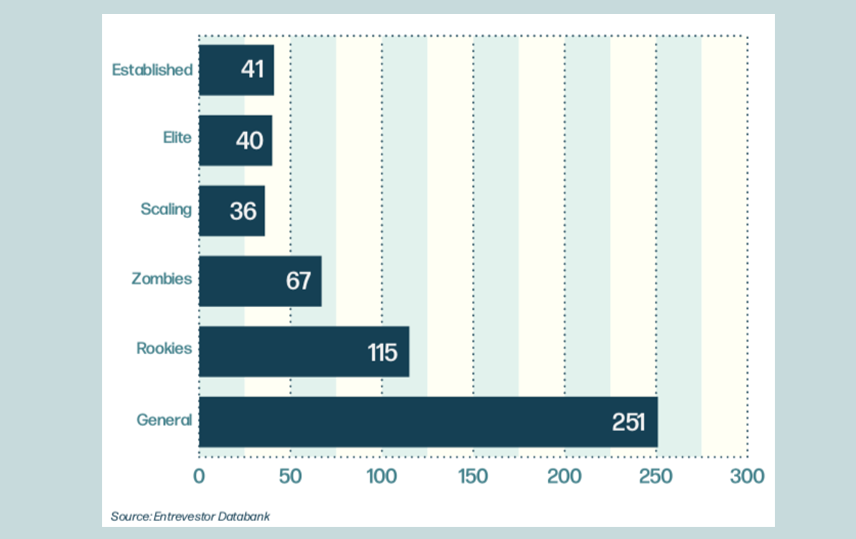 New Companies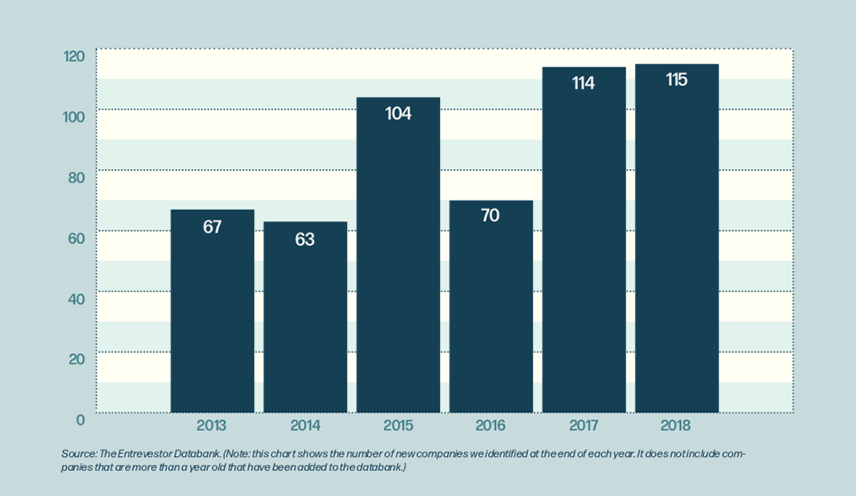 Failures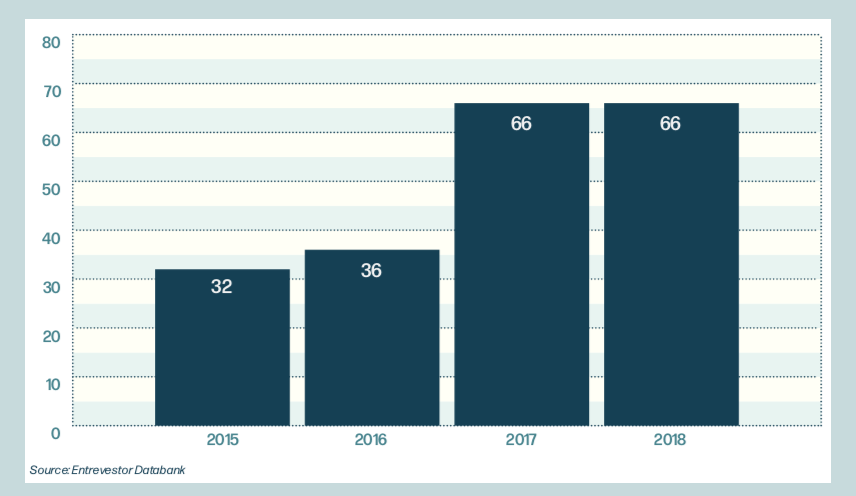 Number of people working for Atlantic Canadian Startups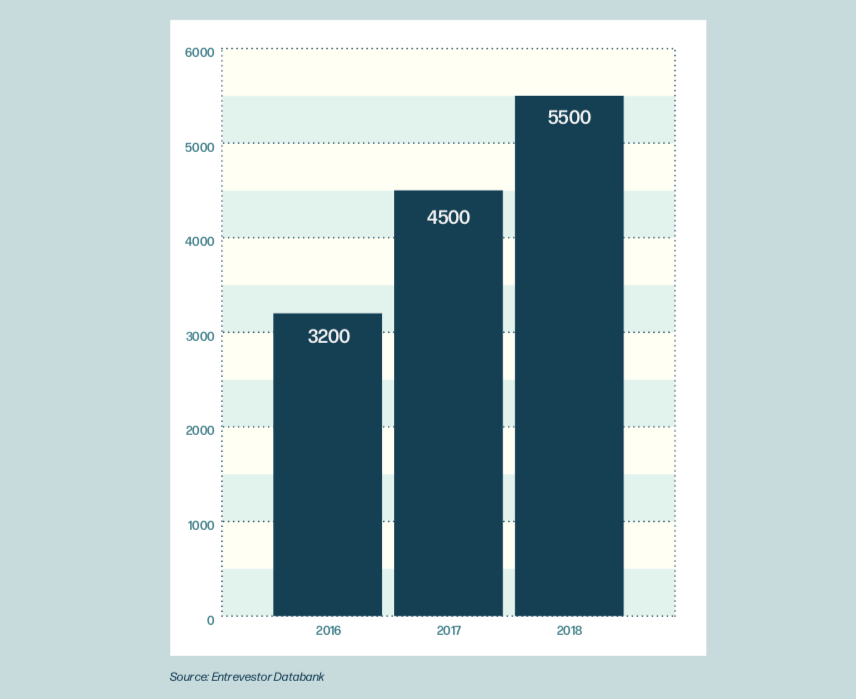 Funding Each Year ($M)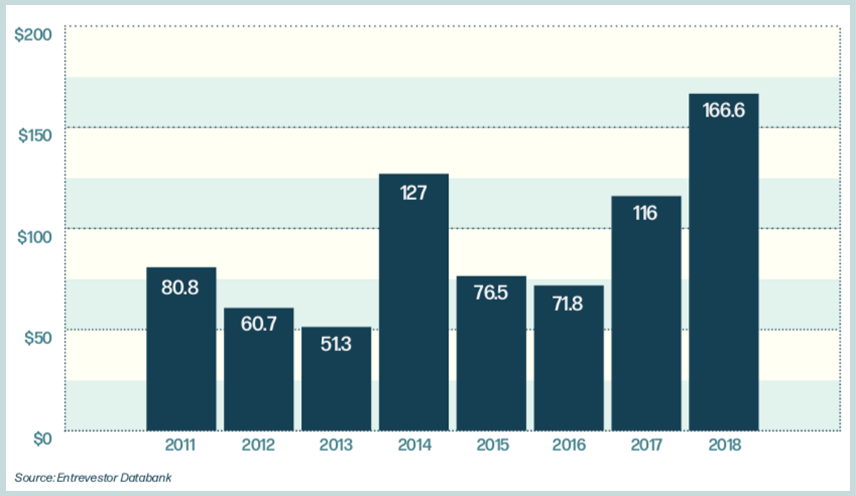 Entrevestor produces data and news on Atlantic Canadian startups – which we define as locally-owned companies that are commercializing innovation and creating products for the global market. Click the covers below read the PDF of our previous data reports.
This report would not have been possible without the support of numerous organizations, and we would like to thank the following for all their help: