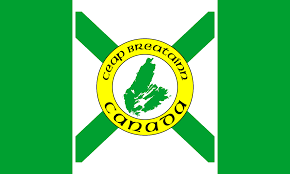 The next cohort of the Propel ICT tech accelerator will have a distinctly Celtic flavor.
The regional IT accelerator announced today the 23 companies that will participate in the first 12-week program of 2017, and almost one-third of the companies are based in Sydney, Cape Breton. Propel for the first time ever will host a cohort of its Launch program – which is for early stage companies – at the Navigate Startup House in Sydney.
The Sydney Launch program will feature six companies. A seventh Cape Breton startup, the cybersecurity venture Mimir, is enrolled in the Build program, which helps companies with sales grow revenue and attract investment.
Mimir was founded by cybersecurity veteran Jim DeLeskie, an expert in the detection and mitigation of distributed denial-of-service, or DDOS, attacks. He previously founded Heimdall Networks, which won Innovacorp's 2014 I-3 Technology Startup Competition, taking home $225,000 in prize money.
The Build program, which meets at the Venn Centre in Moncton, will also include these companies (with a description for the companies familiar to Entrevestor):
- Swell Advantage, Halifax, which is developing a parking management platform for temporary mooring and docking at boat clubs, marinas and government wharves.
- Conceptualiz, Fall River, N.S., whose OSSA 3D surgical planning and implant design platform allows orthopedic surgeons to design personalized implants.
- Enkidu, Moncton
- Food Profit Group, Moncton
- SnapAP, Dieppe, N.B.
The companies named to the Launch cohorts are:
Fredericton (meeting at Planet Hatch)
Adventure Pack, Fredericton
dGrief, Saint John
GradsFinder, Moncton
Hit the Road App, Oromocto, N.B.
Methapal, Moncton
Sydney
Click2order, Sydney
BidSquid, Sydney
Player Pack, Sydney
Perata, Sydney
EspresSos, Sydney
MySong, Sydney
Halifax (meeting at the Volta Startup House)
AddText.me, Dartmouth
Living.Room, Halifax
Axem Neurotechnology, Halifax
Vitalo, Halifax
Tranquility online, Halifax
The Love Network, Halifax