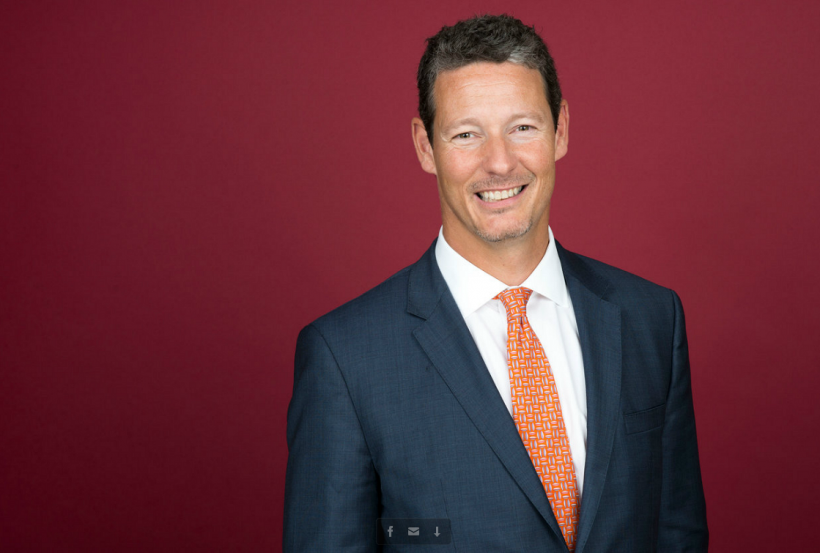 Halifax-based Sona Nanotech has announced that strategic adviser David Regan will replace Darren Rowles as CEO and that it will pursue a listing on the NASDAQ stock exchange in New York.
Sona has been a darling of the Canadian Securities Exchange since it said in March it would use its nanoparticle technology to develop rapid diagnostic kits for diseases that include COVID-19. The share price has soared since it said last week its coronavirus test would enter production with a "research use only" disclaimer as it sought approval from the Food and Drug Administration and Health Canada.
The company issued a statement late Wednesday saying that Regan, who has been working with the company for the past four months, will run the company in collaboration with Rowles, who now has the title President and Chief Scientific Officer.
"It's a very complementary combination because I have a great deal of capital markets experience, and Darren has a great deal of science background in the lab," said Regan in an interview. "His centre of gravity will be around getting the test to market and developing new tests, and mine will be more around corporate management and capital markets."
Sona shares closed up 8.1 percent at $8.55 Thursday. The shares opened 2020 at 11 cents, and have produced a 7,700 percent return so far this year. Its market capitalization – or the total value of all its shares – is now $458 million.
Regan said Sona wants a NASDAQ listing to access the American exchange's larger pool of institutional and retail investors. In terms of the market cap of its companies, NASDAQ is the second-largest exchange in the world after the New York Stock Exchange.
He added the new listing would not necessarily equate to a capital raise. The details are yet to be announced, but he said that funding would not be a concern during the rollout of the COVID-19 test.
Four Thoughts on Sona's Surging Share Price
"What we are focused on, No. 1, is building the business infrastructure here, getting the test finalized, and getting the FDA and Health Canada approval," said Regan. "That will take care of a lot of the financing because we have a very healthy pipeline of interested parties, as you can imagine."
NASDAQ still must sign off on the listing, which Sona said in a statement is not assured. To help, it has hired American investment bank Maxim Group, which it will pay US$10,000 a month, plus expenses, and shares and warrants from the new listing.
Regan is the former executive vice-president of strategy and corporate development at children's entertainment company WildBrain, previously called DHX Media. He has also served as a board member of merchant bank Norvista Capital Corporation. The Sona posting marks his first major foray into the biotech sector.
Rowles has about 14 years of experience in the diagnostic testing and nanoparticle industries, particularly as a group manager and product marketing manager at diagnostic testing firm BBI Solutions in Wales.
"This doesn't show sort of a shift in the company towards capital markets," said Regan. "We're doubling down by enlisting [Rowles'] capacity to focus on creating value with the tremendous proprietary technology we've created."
Sona has agreed to pay out 1 million stock options to various stakeholders, 900,000 of which are earmarked for company executives. Each option can be exercised at $7.47 per share and will vest at a rate of 25 percent every six months. The company's statement did not specify who the recipients are or how the options will be divided up.
Sona's COVID-19 diagnostic kit uses its gold nanoparticles to detect proteins on the surface of the virus, rather than detecting genetic material, as most tests do.
Conventional COVID-19 tests can take several hours, and require more complex laboratory equipment than what is needed for Sona's version. Other tests can cost hundreds of dollars, compared to a planned price point of no more than $50 for the Sona test. Rowles said in an interview last week that the price of the test kit will be lower for buyers that place larger orders.
The company, which grew out of nanotechnology research at St. Francis Xavier University, has been commercializing the test kits with the help of several partners, including GE Healthcare Life Sciences and Charlottetown-based AffinityImmuno.