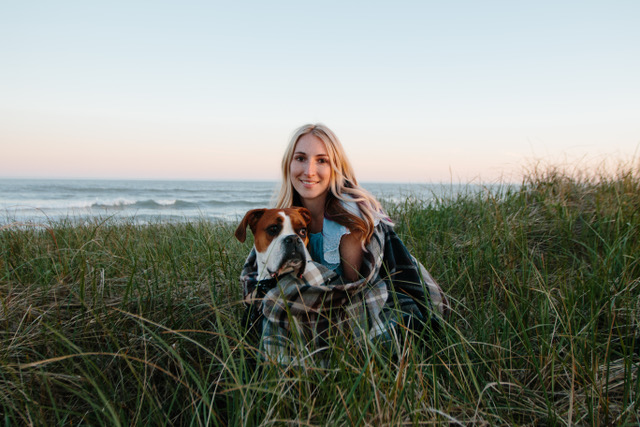 Each of the ship captains currently in Halifax for the Tall Ships Regatta will take home a box full of Nova Scotia-themed treasures along with their memories. The Nova Boxes are being provided by Nova Box creator Allyson England, who established her e-commerce gift-giving business in less than a year.
The seven items in each box include: a driftwood frame by Saltwreck; Maud Lewis coasters from the Art Gallery of Nova Scotia; and Sea Salt Soap from Nova Scotia Fisherman. The Tall Ships order was placed by the Waterfront Development Corporation.
England, a native of P.E.I., is delighted with this latest step in the swift growth of her business.
"I've worked with 23 different companies from Yarmouth to Cape Breton. Boxes have been shipped across Canada and the U.S. as well as to Sweden and Australia," she said.
England launched Nova Box for Christmas in early November 2016 in order to test the market for a gift box packed with Nova Scotia-based products.
You can order a Nova Box here.
The box was immediately popular with people who wanted to buy for homesick relatives. Encouraged, England expanded the idea, introducing seasonal boxes and corporate options. Now her clients are split fairly evenly between online customers and corporate clients.
Developing an e-commerce business has been a learning experience. An online store does not offer opportunities for face-to-face contact with customers so England uses social media to build her brand.
"An online store is more like a vending machine," she said. "So, you have to find ways to engage with clients. Social media is important in building trust and awareness and telling our story."
England blogs about every company in her boxes and releases the blogs over the course of a season.
Having started her career in recruiting, and having worked with gift card company Halifax Paper Hearts, she already had almost 8,000 connections on the professional site LinkedIn. She finds LinkedIn a good place to blog and links her blogs to her site and those of the companies she works with.
She finds Twitter good for promotional tweets — such as the suggestion that a Nova Box makes a great engagement gift. On Facebook she posts more personal information about herself and participating companies. Instagram is for pretty pictures of Nova Scotia, such as a sunny beach shot.
Moncton's New Social Venture Project
England makes her site simple to navigate and communicates shipping fees up front.
"Customers will take their business elsewhere if they have a poor experience on a site," she said.
Research by Baymard.com shows that online shoppers abandon their shopping carts 68 per cent of the time. Being presented with unexpected costs at checkout is the biggest reason for online shoppers not purchasing.
England finds Google Analytics useful for finding out how long people spend on her site, and when and where they leave it.
She has learned the importance of having inventory and packs the Nova Boxes herself in her home office.
"I feel have mini-store in my house," she said.
She now splits her working time between Nova Box and her company, Cedardog Distribution. Through Cedardog, she helps find new retail outlets to carry Halifax Paper Hearts products.
She said Nova Box's growth means that companies are now reaching out to her in the hopes of participating. As the venture expands, England may create boxes for the other Maritime provinces, or perhaps a Maritime-themed box.
This year's Christmas box will be an important growth indicator. She's expecting to sell at least a few hundred boxes. It could be many more.
"Gift-giving takes time and the Nova Box saves time. It takes time to be thoughtful, to go to stores and pick out nice products," she said.