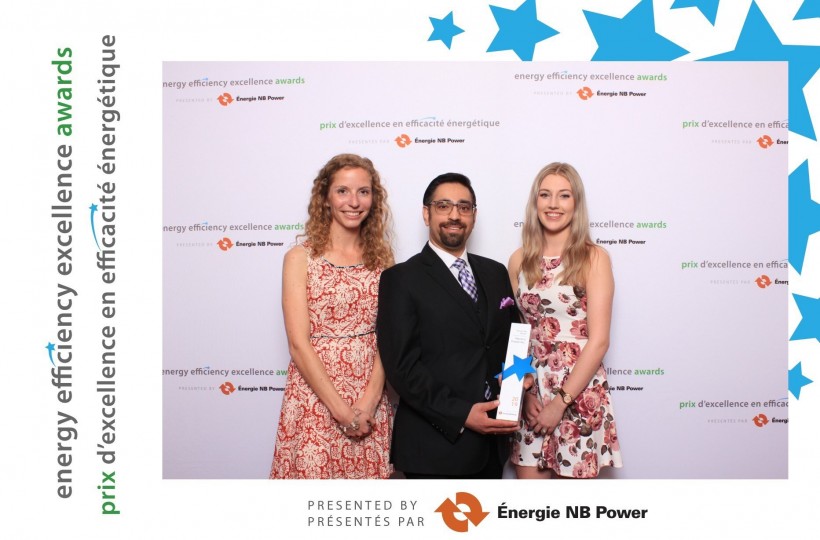 Fredericton-based Naveco Power, a clean energy developer, has received the Rising Star Award at New Brunswick Power's Energy Efficiency Excellence Awards.
The Rising Star Award recognizes an individual (or group) less than 30 years of age who has demonstrated outstanding commitment to energy efficiency and conservation through advocacy, volunteerism, research, education or projects.
Naveco Power comprises millennials who have been working together since 2015 to provide clean energy projects to New Brunswick. They aim to create clean energy investment projects that inspire societal, environmental, and economic change, the company said in a statement.
"The potential for renewable energy in our province is endless," said Amit Virmani, company Founder and CEO and, at 30, the oldest member of the team.
"When you invest in renewables within the province, you're controlling your own destiny. You are able to invest in a place you care about."
Naveco Power has been involved with many project opportunities across the province, the statement said, including wind farm developments, solar feasibility studies, and energy efficient building retrofits.
Naveco's focus is on job creation, reducing fossil fuel dependence, community investments, and New Brunswick itself.
Last year, the Rising Star Award went to Jordan Kennie of Stash Energy. The company has since closed a $500,000 investment round, and is going from strength to strength.