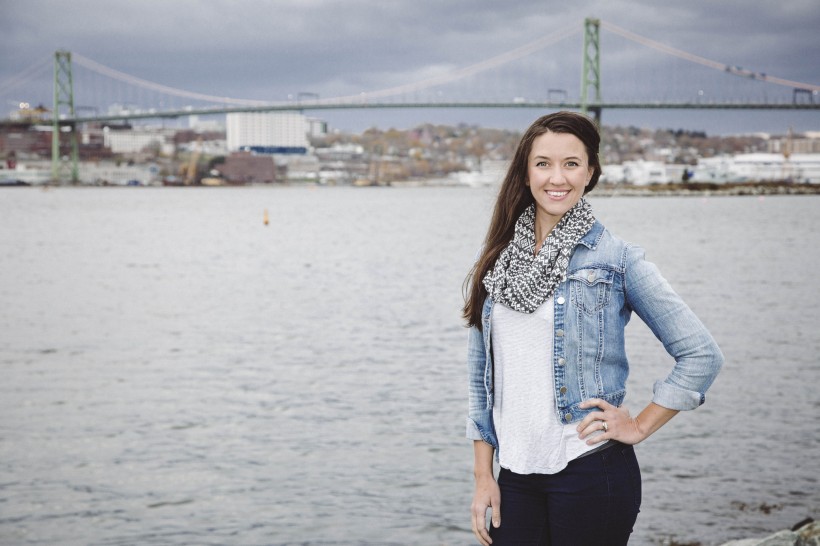 After five years in business, social enterprise Made with Local is celebrating a major milestone — getting its Loaded Oats products into Bulk Barn stores across the country.
The Dartmouth-based venture prioritizes using locally grown ingredients in its Real Food bars and Loaded Oats foods. It also works with social enterprises that employ socially disadvantaged people.
The company now works with four such groups around the region, and MwL products are available at many outlets, including Sobey's stores.
"We're building a company that is rooted in cultivating a strong community between suppliers, production kitchens, customers, and everyone in between," said MwL co-founder Sheena Russell.
Russell started MwL with Kathy MacDonald in 2012. They both worked for the Halifax Regional Municipality at the time and shared a love of healthy food.
"We started MwL after realizing that healthy snacking options were either not delicious, not healthy and full of all kinds of weird stuff, or both," Russell said.
To get MwL going, Russell borrowed a small sum from her then boyfriend, now her husband, Andrew Russell.
She and MacDonald started by making their bars in the kitchen of Dartmouth's Banook Canoe Club, a favourite spot for Andrew, who is a former Olympic paddler.
Their Real Food Bars were launched at the Halifax Seaport Farmers' Market in June 2012.
Early clients and supporters included Pete's Frootique (now Pete's Fine Foods), Coburg Coffee House and Uncommon Grounds.
ADDtext To Aid Youth With Learning Challenges
By spring of 2014, both Russell and MacDonald had become moms and business was good. They needed to keep growing, so they outsourced production to social enterprise The Flowercart Group of New Minas.
"Flowercart is a supported workplace program for folks with barriers to mainstream employment. It feels amazing to see their organization grow alongside ours," Russell said.
In 2016, MwL began working with a second social enterprise — the Dartmouth Adult Services Centre in Dartmouth, where Loaded Oats are now made.
MwL is currently planning to co-invest with Flowercart to expand that group's kitchens so both companies can keep growing.
"This will increase demand for our locally sourced ingredients and provide valuable training for clients of Flowercart's vocational programs," Russell said.
When funding is secured, the expansion will allow the kitchen to quadruple capacity. MwL has also worked on different projects with the Prescott Group and Bonny Lea Farm.
Russell said she studied environmental science at Dalhousie University and never expected to work in the food business. She relates her food passion to the fact her dad is a baker and she grew up on a farm on Prince Edward Island.
Right now, the future is looking exciting and even a little scary, Russell said.
"The Bulk Barn contract is a big one. Our Loaded Oats product is going into 230 stores nationally."
She said that later this year, MwL intends to break into the independent natural health scene in Ontario. MwL bars are already carried at Toronto city's Billy Bishop Airport and various other outlets.
Russell said the company's growth has been assisted by the Atlantic Canada Opportunities Agency, which helped the company hire business coach Dorothy Spence and director of sales and operations Kristine Elliott-Grace.
"It's great we've been able to make all these connections in what is always described as a 'have-not province'" Russell said.
She said that building a business has been a valuable education.
"You learn everything . . . If you're building your business from a place of integrity in a purposeful way, there's a lot of opportunity."