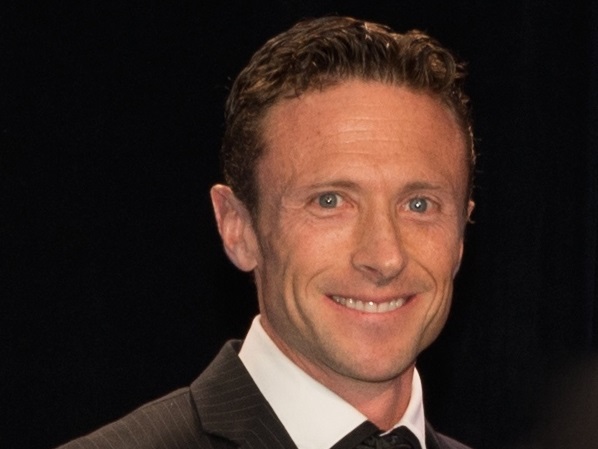 Halifax health-technology company Kinduct Technologies has announced a US$9 million ($12 million) round of funding led by Intel Capital, the venture capital arm of the world's leading semiconductor chip maker.
Intel was to announce the funding Monday night at the Intel Global Summit in San Diego, where Kinduct Founder and CEO Travis McDonough was to appear on stage with other members of the Intel venture capital portfolio.
The investment group also includes previous investors Clearwater Seafoods Chairman John Risley, through his investment company CFFI Ventures Inc., and Elysian Park Ventures.
"Data is re-inventing the way people approach sports, health, and wellness," Wendell Brooks, senior vice president at Intel Corp. and president of Intel Capital, said in a statement. "The versatility of the Kinduct platform, coupled with Intel compute technology, creates further growth opportunities in these areas by producing deeper data-driven insights into human performance."
Kinduct has pioneered an athlete management system that helps more than 100 professional and elite sports organizations find information on the human body and specific athletes. The software helps these organizations collect, organize, share and analyze data in one centralized platform, leading to more informed decisions. It draws from about 500 data sources and includes the world's largest library of medical animation.
Kinduct and Intel now plan to combine Kinduct's platform with Intel's Saffron Technology and open-source Trusted Analytics Platform, or TAP, technology to create a new system. It will use machine learning and other technologies to make recommendations, like how athletes can avoid injury.
Verisk Buys Halifax's Analyze Re
In an interview, McDonough said the funding will allow his company, which has had great success with professional sports teams, to move strongly into other markets like college and high school sports, military, and law enforcement. It will also bolster the company's recently opened office in Silicon Valley, which will contribute to faster growth of Kinduct's Halifax operations.
"There's a lot to this round of funding, but the biggest thing is scaling," said McDonough. "Working with Intel enhances things. We're going to be hiring aggressively and creating a U.S.-based infrastructure."
McDonough moved to the Bay area this summer and plans to spend the next year in the new Palo Alto office. But Kinduct will still be a Halifax company. It now employs 67 people in Halifax (up from 45 in the spring) and plans to hire 30 people in the next six to 12 months.
"It's like my grandfather used to say, you let the money just pile up and it stinks, just like fertilizer," McDonough said, referring to his grandfather Lloyd Shaw, the founder of Shaw Brick of Lantz, N.S. "But if you spread it around, it does great things."
The deal means there is now a clear trend of young companies from Canada's East Coast establishing links with and drawing investment from Silicon Valley.
Already this year, Fredericton agricultural technology company Resson has received US$12 million in funding from a group of investors led by the agricultural giant Monsanto. And St. John's-based Sequence Bio, which collects and analyzes genetic data, raised US$3 million in a round led by Silicon Valley venture capital fund Data Collective. With the Kinduct deal, that's a total of C$32 million coming into high-growth Canadian companies in six months, and bringing relationships along with the money.
Meanwhile, John Risley appears to have found another winner. He was the founder of Ocean Nutrition Canada, which he sold to Royal DSM of the Netherlands for $540 million in 2012. McDonough said Risley has been involved in all the major decisions with Kinduct and is on the company's board. "He's been an unbelievable champion and he's been omni-present," said McDonough. "He's been my go-to guy."
Said Risley in an email: "Seldom do you get a combination of a great business plan and a great person. Kinduct is one such situation."