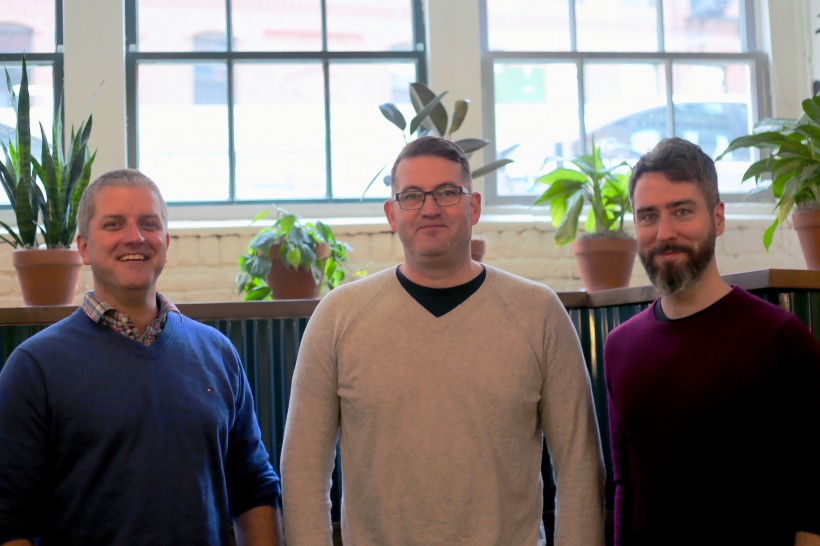 Securicy, the Cape Breton company that helps SMEs implement cybersecurity plans, has been accepted into TechStars Boston as it launches its first product, Policy Builder.
The Sydney company issued a statement Thursday with the announcements, highlighting an acceleration of its growth over the past two years.
"In general, everything seems to have hit a fast track since we landed here on the 17th of January," said Securicy Co-Founder and CEO Darren Gallop in an email from Boston Thursday. "This ecosystem is unlike anything I have ever been exposed to."
Gallop founded Securicy in 2016 having previously built up his initial business Martcato Digital Solutions into a leading provider of admin software for music festivals. Securicy is a software-as-a-service product that helps enterprises navigate the complex routes to make sure they are compliant with their clients' and partners' cybersecurity standards. This field is so complex that even tech entrepreneurs are often asked for material they've never heard of.
"Cyber attacks are growing both in frequency and sophistication," said Gallop. "Their increased propagation is taking a toll on small and medium-sized businesses, which typically lack the resources required to properly protect customer data. At Securicy, we're solving this growing issue by providing a cost-effective, end-to-end cybersecurity solution for SMBs."
Five Atlantic Canadian Companies in Fierce Founders Accelerator
Gallop said that Securicy expects to announce a small fundraising round in February. (All Techstars companies receive almost US$120,000, or C$148,000, in funding.)
"Techstars is helping immensely," said Gallop. "So far most of the committed funds are U.S. money which wouldn't be on the table had we not got into Techstars."
The company, a recent graduate of the Propel ICT Build program, also announced that it has launched Policy Builder, the first product in its suite of cybersecurity solutions. Securicy describes Policy Builder as an easy-to-use, web-based software solution that empowers businesses to quickly develop clear and concise cybersecurity policies tailored to their business needs.
"We are talking to small to medium businesses all over Canada and the U.S., and seeing that most of them do not have privacy officers, security policies or cyber awareness programs," said Laird Wilton, President and Co-founder of Securicy. "This is leaving many businesses exposed to significant risks and potential fines."
Securicy was one of two Nova Scotian companies to be accepted into Techstars' most recent cohort. Halifax's BlockCrushr Labs and its TokenClub unit were also accepted into Techstars Anywhere, a virtual accelerator for companies that can't commit to a specific location.
A few years ago, it was rare for Atlantic Canadian startups to be accepted even into leading Canadian accelerators. But in the past few years, there have been a select but growing group of startup founders that have entered U.S. programs. These include Charlottetown-based Forestry.io attending TechStars New York and 500 Startups in Silicon Valley accepting Alongside of Moncton, WellTrack of Fredericton and Swept of Halifax.