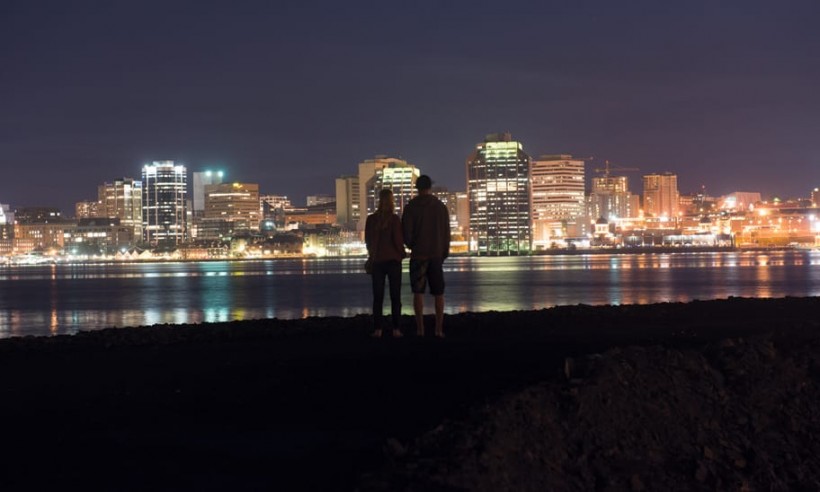 The Halifax Partnership unveiled its Halifax Index on Monday, revealing that surging population growth, especially among young people, has led to an increase in GDP.
The annual assessment of the economy of the Nova Scotian capital shows that the population increased by 2 percent in 2018, and the strongest growth was in the 25- to 39-year-old age group. That population increase contributed to a 1.6 percent gain in GDP. It was the third year in a row that Halifax's population had increased, reversing a five-year period in which there were four years of decline.
"The results are very encouraging and consistent with the outcome that we hoped for and acted upon – getting more immigrants and youth here, and staying here," said Halifax Partnership Chief Economist Ian Munro.
Though Entrevestor doesn't usually cover general economic stories, there's a huge overlap with the Halifax Index and what is going on in the startup community. During the launch of the Index at the Central Library in Halifax, several speakers alluded to the role startups are playing in creating employment, attracting skilled talent and creating office demand. About 36 percent of the startups covered by Entrevestor are based in Halifax.
Halifax Partnership Economist Chadwick Meyers – who based his calculations on Crunchbase data -- said Halifax-based companies raised a total of US$224 million in 2014-2018.
The Partnership in 2016 established a baseline for several metrics, set goals for a five-year plan and tracks the city's progress in each metric annually. It also benchmarks the city's progress against five cities of comparable size – St. John's, Quebec City, Kitchener-Waterloo, Regina and Victoria.
The 59-page report said Halifax's situation is improving in several of the metrics involving talent and population. With GDP of $19.2 billion, it is lagging in its goal to have a GDP of $22.5 billion by 2021.
One metric that is actually worsening is the goal of reducing commercial vacancy rates in the downtown. In three years, the vacancy rate has risen from 14.1 percent to 19.1 percent, said the report, though it added the vacancy rate has fallen for suburban offices.
Read the Full Halifax Index Report.
The 59-page report is thorough, so rather than go through it and cherry-pick certain bits of data, we'll let the Halifax Partnership point out the highlights. The following is an excerpt from the Partnership's press release:
PEOPLE
Halifax had its third straight year of strong population growth, a 2.0 percent increase (8,544 people) in population in 2018. Over the past three years, Halifax's population has grown by more than 22,000 people.
For the third year in a row, international immigration was far above the long-term average with 5,405 new immigrants coming to Halifax in 2018.
There were 2,503 new arrivals to Halifax between the ages of 20 and 29 representing nearly one third of total population growth.
Halifax saw its labour force participation increase for the first time since 2009. As well, after three years of annual labour force growth below 1.0 percent, 2018 saw an increase of 8,000 workers, a 3.3 percent jump.
ECONOMY
Halifax's GDP grew by 1.6 percent in 2018. Among the six benchmark cities. Halifax ranked fourth in terms of 2018 GDP growth, behind Quebec City, Victoria, and Kitchener-Cambridge-Waterloo (KCW), but ahead of Regina and St. John's.
According to the Business Confidence Index conducted annually by Narrative Research, the shares of surveyed businesses expecting to increase sales, hire additional staff, make a major investment in facilities or equipment, and make a major investment in research and development remain significantly above long-term averages.
Halifax surpassed its record for cruise ship visits and total number of cruise passengers for the second year in a row in 2018, making it the most successful conference year in the city's history. Total overnight room bookings grew by 14 percent, marking six straight years of growth in room bookings.
QUALITY OF PLACE
Construction on residential rental units reached a historic high in 2018, yet vacancy rates are still going down.
In 2018, Halifax's average apartment rent grew by 2.1 percent, the third highest increase among the benchmark cities, but still below the Canadian average of 3.4 percent.
As of spring 2019, Halifax Transit charged the least (or tied for the least) for single tickets, monthly passes, senior fares, and child fares for all six benchmark cities.
Over the past decade, Halifax has experienced only 10 days of Air Quality Advisories, the second lowest figure among the six benchmark cities.
Disclosure: The Halifax Partnership is a client of Entrevestor.