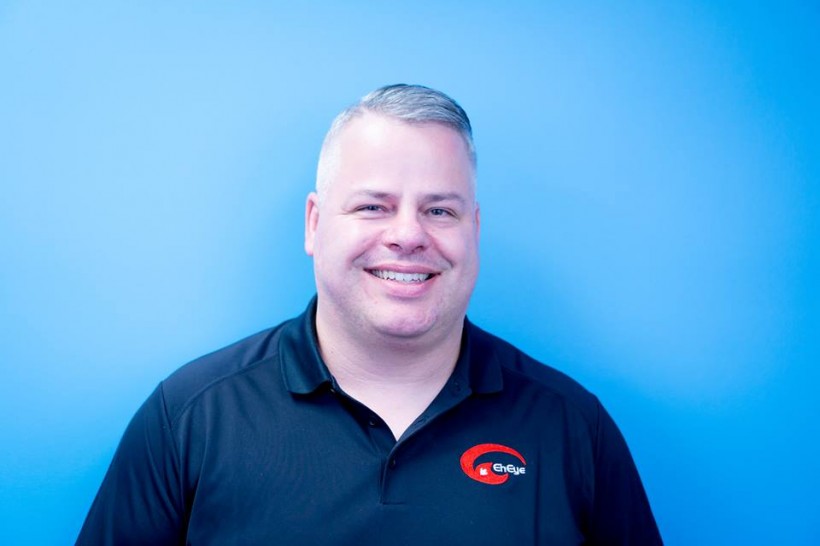 James Stewart is a former cop, a specialist in data analytics and one damned persistent entrepreneur.
Having worked on two previous tech startups, he is now back with EhEye, a company that improves the performance and efficiency of surveillance video.
The Saint John-based company has produced technology that notifies authorities if there is something suspicious caught on the video. In other words, it can recognize someone wearing a ski mask or carrying a gun in a crowd. At a packed stadium, it can even recognize if someone is carrying a backpack and later is walking around without the backpack.
"There are lots of applications," said Stewart in a recent interview. "One of our biggest exercises is not so much finding the market but choosing the market. Depending on the market, the system will work a little different. … It can find things you're interested in but didn't know you were interested in."
Having been an auxiliary policeman for 13 years and a crime analyst for 3.5 years, Stewart has a knack for working on technologies that help with crime prevention. His first company, RTV, used predictive analytics to identify serial drunk drivers, and he then worked on a company called Smart Castle, which aimed to protect children from cyber-bullying, internet luring and other online evils.
Now he has teamed up with data engineer Shawn Mitchell and business development head Patrick Parent to revolutionize the way security camera work.
EhEye can do more than highlight an anomaly caught by a security camera.
The system makes it easier for users to review video. For example, if users get an alert about something suspicious, they can review the video while the cameras are still on. What's more, the system can sift through hundreds of hours of video looking for information. It can go through video collected by several different cameras and determine where an individual went to or came from in a certain location.
For example, when riots broke out in London in August 2011, the Metropolitan Police ended up with 200,000 hours of video. It would take 100 analysts a year to go through all that video, said Stewart, but EhEye can drastically reduce the time and work involved.
The trio of entrepreneurs now has two products and is working on a third. The first is a product for store owners to alert them about suspicious people. It is now being tested by a Saint John store owner who has been robbed five times in four years. Stewart said this solution so far has the greatest market draw of the three EhEye products.
The second product is for fixed site security in larger locations, to alert owners of large stores or staff at a major centre when people are acting suspiciously.
The third product, which the team is now working on, is a mobile version. It would, for example, allow security at a G7 Summit, to film a location before the event, get a baseline of what is normal, and then highlight any anomalies through wearable cameras as the event progresses.
The company is beginning to get traction and is drawing attention. It is a semi-finalist in New Brunswick's Breakthru competition, which will award a total of $1 million to four startups next month. And EhEye also took part in Global Affairs Canada's Smart Cities mission to India earlier this month.
Stewart's more than familiar with Breakthru. RTV entered in 2013 and Smart Castle was a finalist in 2015.
"That competition is fierce this year and I've learned to you need to come with a well-rounded team," said Stewart. "You need a product that's proven out and to have traction. [The competition is] so fierce I will be jumping for joy if we make top five."