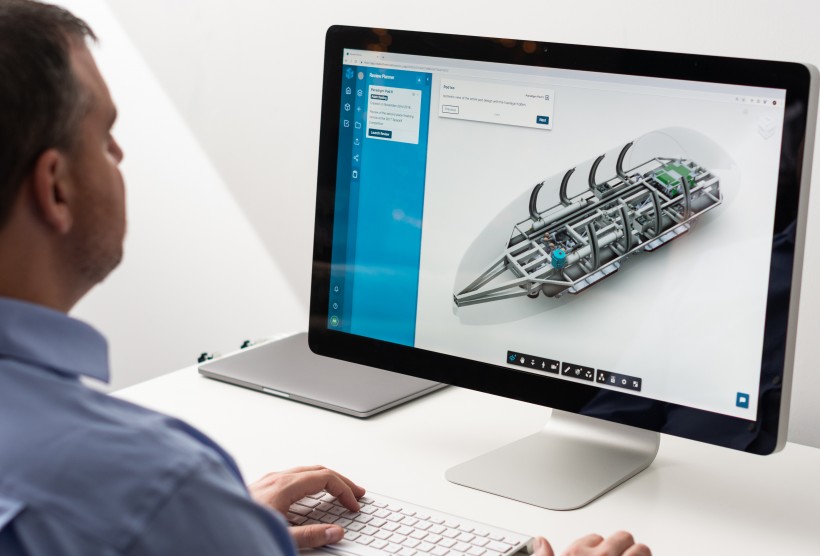 St. John's-based CoLab Software has become the first Atlantic Canadian company to be accepted into Y Combinator, one of the world's most prestigious tech accelerators.
CoLab, whose Gradient platform helps engineers and designers collaborate, started at the Silicon Valley accelerator last month. The company is now planning to double the size of its 14-member team by the end of the year to meet growing customer demand.
Joining Y Combinator is a big deal, both for CoLab and the region. Being a Y Combinator alum is a mark of distinction for any high-growth company, and the program has an acceptance rate of 1.5 percent. Participating in the program will expose CoLab Co-Founders Adam Keating and Jeremy Andrews to the world's biggest venture capital funds, and immersing themselves in Silicon Valley for a few months will help to further develop a product designed for engineers.
"Y Combinator presents significant opportunity for CoLab to connect with top global investors and mentors while accelerating the development and growth of the company," said CoLab in a statement. "Y Combinator will also contribute to CoLab's seed financing and help acquire new customers."
Y Combinator customarily invests US$150,000 (C$202,000) in the companies that enter this program (which will no doubt contribute to the funding round that Keating and Andrews are now working on). Through these investments, the accelerator now has a portfolio of companies whose total value is more than US$100 billion. They include such titans as Airbnb, Reddit and Dropbox. Its Canadian grads include Thalmic, a Kitchener, Ont.-based specialist in human-computer interaction that raised US$120 million in 2016, and Kitchener-based video marketing company Vidyard, which raised US$35 million in 2016.
Genesis Takes Over Co-Working Space Common Ground
CoLab is a much younger company than these high-flyers, as Keating and Andrews only graduated from Memorial University of Newfoundland a couple of years ago. At MUN, they participated in the SpaceX Hyperloop Competition, finishing second in the international competition that charged student teams with designing the fastest ultra-high-speed ground vehicle.
They learned during the competition that engineers have a really hard time collaborating on 3D designs because of the dearth of technology that allows them to work on the same 3D files simultaneously. They created CoLab to solve that problem.
CoLab has developed Gradient, a collaboration platform that helps engineers and others work together on 3D designs. It's a cloud-based tool that helps engineering teams streamline the design review process, simplify program management, and resolve issues faster.
Last year, the company executed a successful beta program and raised a $600,000 pre-seed financing round from Killick Capital, Pelorus Venture Capital and Panache Ventures. CoLab says it is now working with some of the largest automotive and industrial companies in the world. The company – which has openings for programmers, sales, marketing and customer success professionals – said it plans to install Gradient with a number of industry leaders in the next six months.
"Our mission is to empower engineering teams to build the future faster," Keating, the company's CEO, said in a press release. "Y Combinator is going to accelerate our growth and pair us with some of the brightest and most successful entrepreneurs in the world. We are excited to leverage Y Combinator to provide our customers with industry leading products while expanding our team and customer base."