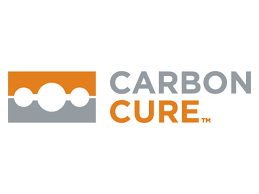 CarbonCure Technologies has announced that it will receive as much as $3 million from Emissions Reduction Alberta, or ERA, to accelerate the adoption of its CO2-utilization technology in Alberta.
The Halifax company also said it will be competing with three other companies in the ERA Grand Challenge for the final $10 million grant, which will be awarded in 2019.
CarbonCure, which has raised almost $10 million in equity investment, has developed technology that injects carbon into concrete to strengthen it and reduce costs. Traditional concrete production produces huge amounts of carbon dioxide, but the CarbonCure method actually reduces CO2. The company began with a process for concrete blocks and last year launched a process to inject carbon into ready-mix concrete.
For the ERA Grand Challenge, CarbonCure will work with several concrete plants across Alberta to maximize the overall greenhouse gas benefits and improve the economics associated with the technology to attract smaller concrete plants as customers.
The project includes a range of partners from across the supply chain, including Praxair Canada Inc., and a fourth-generation family business and leading concrete supplier, BURNCO Rock Products.
CarbonCure's technology is part of a growing new sector of technologies that convert CO2 emissions into products. According to the Global CO2 Initiative report last year, this group of new technologies is expected to be worth $1 trillion and could reduce global greenhouse gas emissions by up to 15 percent by 2030.
CarbonCure says that its technology is unique in that it reduces greenhouse gases, while also providing significant economic benefits to concrete producers. The technology is currently installed in more than 40 concrete plants across North America.
The technology will give Alberta concrete manufacturers a competitive advantage to better meet the changing needs of customers while transitioning Alberta to a low-carbon future.