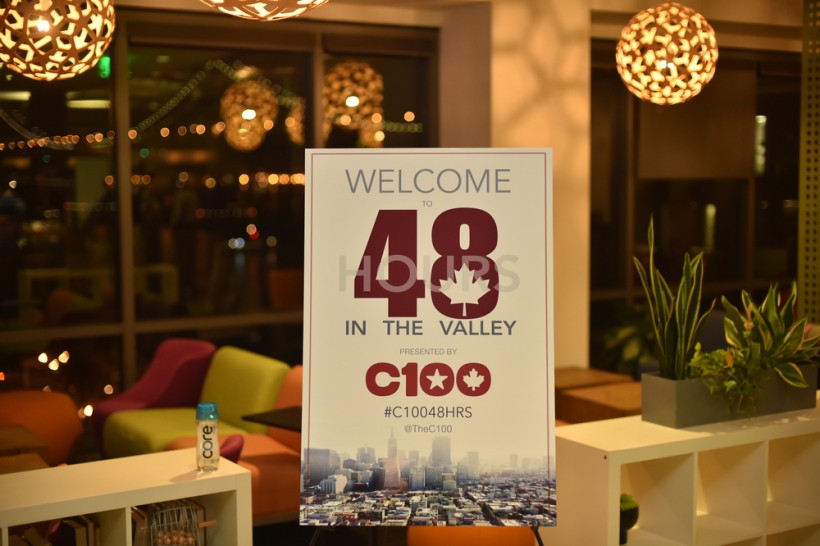 C100, the organization that helps Canadian startups navigate Silicon Valley, has launched a program of ambassadors across Canada.
The San Francisco-based group announced last week that it has named a group of "well-connected ambassadors" in major Canadian cities who can identify and engage the most promising startups in their region.
Comprised largely of Canadians working in the tech community in Northern California, C100 helps Canadian startups with introductions, mentoring and regular events. Its most popular event is 48 Hours in the Valley, in which select startups spend a couple of days at programs in Silicon Valley. (C100 is now looking for applications for the next 48 Hours in the Valley in June.)
"C100 has historically done an excellent job of selecting quality startups for their annual programs," Harley Finkelstein, C100 Board Member and COO of Shopify, said in a statement. "However, being headquartered in San Francisco, we have relied on our partners to recommend companies. We're excited to launch the Ambassador Program as an opportunity to activate C100 members in Canada, who can effectively analyze and refer the most impressive companies within their regions."
In Atlantic Canada, the C100 ambassador is Jevon MacDonald, who was the Co-Founder and CEO of GoInstant Inc., which was acquired by Salesforce.com in 2012. He is also a Co-Founder of Startup North.
The C100 ambassador in Waterloo Region is Stephen Lake, the Founder and CEO of Thalmic Labs. Lake and his co-founders were named EY Ontario's Entrepreneur of the Year in the Young Entrepreneur category in 2015.
The other ambassadors are:
- Aydin Mirzaee, Ottawa, Co-Founder of Fluidware.
- Dan Debow, Toronto, entrepreneur and angel investor. Most recently, he was SVP, Emerging Technologies at Salesforce.
- Matt Switzer, Vancouver, Senior Vice President, Labs, Corporate & Business Development at Hootsuite.
- And, Dax Dasilva, Montreal, CEO of Lightspeed.