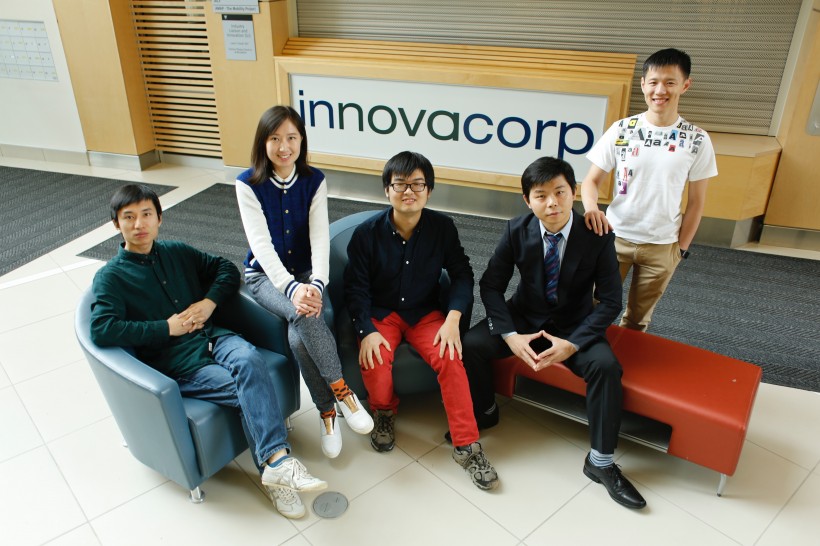 Beijing-based Skyline's core founders have arrived in Nova Scotia through the Startup Visa program and are now starting to build a development team in Halifax for future versions of its enterprise software product.
Skyline CEO Hai Hu and his three co-founders have already made their first local hire, Mark Slaunwhite, a fellow at Venture for Canada. It's the beginning of what they envision as an R&D lab for the Skyline engine, the company's main product.
In an interview in a Halifax coffee shop last week, Hu said Halifax is the perfect place to develop a North American base for the business, given the community support and the quality of the tech talent. He hopes it will become the North American base for a company that already has paying client companies in China, including computer giant Lenovo.
Skyline has developed an engine that allows companies to develop their own enterprise software for a fraction of the price that major software companies would charge. The goal is to work with large companies and help them build software to get rid of antiquated business processes, many of them paper-based.
"The only way to own your software is to build it yourself," said Hu, who has a PhD in software engineering from Beijing University. "It seems pretty complicated, but the main thing with software is to simplify it so it's accessible to everybody."
MouseStats Plans Next Moves in Nova Scotia
Skyline began in 2014 when Hu and five collaborators built an engine that would help enterprise clients to build their own software quickly, efficiently and inexpensively. They perceived that too many businesses still used paper and manual processes to do things that are best done with software.
The Skyline engine is a platform on which companies can build new software with the assistance of the Skyline team.
Their first client was a jewelry retailer which wanted to digitize its franchise sales systems, risk controls and inventory monitors. "Using the Skyline engine, we were able to deliver it within 30 days — we delivered it even faster than their website," said Hu.
The company was able to secure three other clients, including Lenovo, which is working with Skyline to reinvent its customer service platform in China. They're building a system that will allow the owner of each repair shop to scan a barcode on the laptop or desktop and get the whole maintenance history of the computer. The readings from these independent repair shops help the centralized office collect data on the repairs being conducted on Lenovo hardware.
The Skyline team wanted to expand in North America, and Hu, who previously studied in Texas, spent time in Silicon Valley. But they also learned of the Canadian Startup Visa program and applied with Innovacorp as the sponsor. They were accepted and ended up in Halifax, which Hu says is the perfect place to build an R&D lab — better even than Silicon Valley.
"The Valley to me, it's like a Mecca," he said. "I've been there and I've met the big guys but now it's time to build the business. . . (Silicon Valley is) not the best place to build a business because it's too expensive and too noisy. In Nova Scotia, I can find dedicated developers who just do it and build good companies."