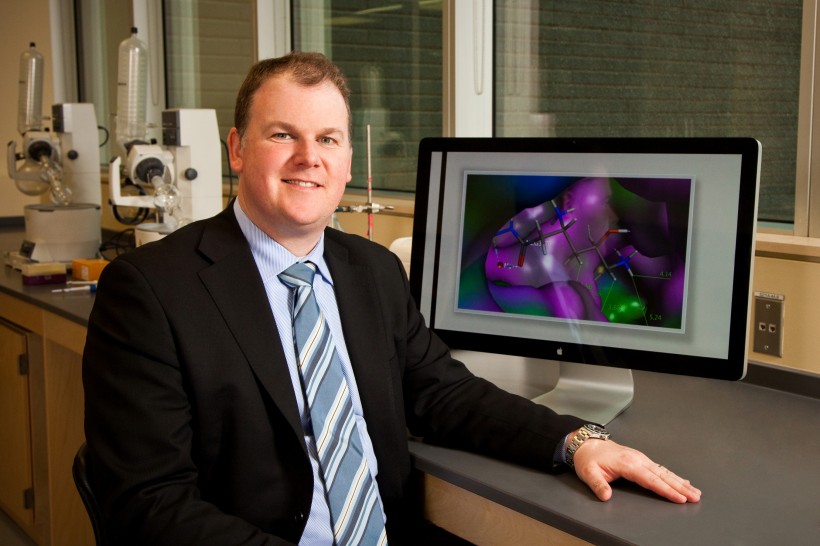 Shares of Halifax drug discovery company Appili Therapeutics Inc. begin trading on the TSX Venture exchange today.
The company, whose long-term goal is to produce drugs that can combat antibiotic-resistant viruses, issued a statement Monday evening saying the Toronto Stock Exchange had accepted its application for an initial public offering.
Appili is not raising new funds in the listing as it meets the TSX Venture requirements for capital, with enough money in the bank to last until mid-2020. The company raised $3.6 million earlier in the year via a sale of warrants. Since inception, the company has raised a total of $15.4 million in equity funding and $19 million in non-dilutive funds, and decided last autumn that its best long-term route to capital would be found in public markets.
"This public listing is an important part of our evolution as we look to continue to build our pipeline of products that treat the most serious threats to human health," said Appili CEO Kevin Sullivan in an email Monday night. "It really is an exciting part of our life cycle/growth strategy that we are keen to show the markets."
Just four years old, Appili has been working on promptly bringing out a drug with a fairly narrow market, so it can get revenue to help finance more ambitious projects.
Two years ago, it was allowed a fast-track regulatory process for its first drug candidate, ATI-1501, because the compound is based on a drug called metronidazole that had already been approved.
ATI-1501 treats clostridium difficile infection, or CDI, in children. ATI-1501 removes the bitter taste from Metronidazole, a drug that has been used to treat the condition since the 1970s. Metronidazole is effective, but it tastes awful, so children often won't take it, thereby limiting its effectiveness. By removing the bitter taste, ATI-1501 improves the results of the existing drug.
Meanwhile, Appili is also working on a second compound, ATI-1503, which will take longer to develop but aims for a larger market in addressing antibiotic-resistant viruses. The company has added at least one other candidate to its portfolio of potential drugs.
In a recent prospectus, the company said it planned to spend $106,000 in the near-term in manufacturing and partnering activities with ATI-1501, and $1.2 million on chemical and biological testing for ATI-1503 with the goal of finding a clinical lead candidate.
"We've already built a sturdy financial foundation; recruited a strong base of investors; assembled a steadfast, smart, and diverse leadership team; and created a pipeline of three attractive assets with near-term milestones," said Sullivan in the press release. "Taking the company public is expected to enable access to additional capital and resources, thus expanding our potential to address more unmet needs – and ultimately create more value for shareholders and solutions for patients."