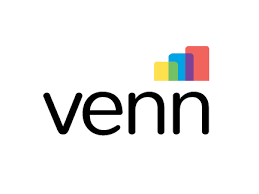 The Atlantic Canada Opportunities Agency has announced funding of $1.4 million to three organizations to improve the ecosystem for startups in Atlantic Canada.
ACOA is providing a grant of $948,000 over three years to the First Angel Network to develop the angel investor community in Atlantic Canada. The goal is to improve access to private capital for early-stage companies in the region.
The federal agency will also provide almost $177,000 to Venn Innovation to provide 60 Atlantic Canadian startups with access to MaRS market intelligence services over the next year, including access to industry-leading research reports and expert analysts.
And ACOA will provide $280,000 to Science Atlantic to support the development and implementation of the Atlantic Facilities and Research Equipment Database, or AFRED, which helps businesses access publicly funded research and development tools.
Andy Fillmore, the MP for Halifax, announced the funding Friday at the Global Consortium of Entrepreneurship Centres, which was meeting in Halifax.
"The investments announced today will provide entrepreneurs, wherever they are located, with crucial access to the resources they need to achieve success," said Fillmore.
For about a decade, the First Angel Network has drawn together private individuals who invest their own money into and provide mentorship to promising startups across the region.
"This funding, provided over three years, will help us to grow the angel ecosystem across the region," Co-Founder Brian Lowe said in a statement. "We're becoming more active in growing the angel network throughout Atlantic Canada."
Venn operates the startup house in Moncton and provides programing for startups from across New Brunswick. It has recently been doing more to support startups from across the region. Now it is partnering with Toronto-based MaRS to improve startups access to market information.
"The MaRS Market Intelligence service has been and continues to be a vital resource for innovative early stage companies in our region," said Venn CEO Doug Robertson in a statement. "With startups gaining access to premium databases that they would not otherwise be able to afford, it is helping them inform their business plans and strategies and continues to build a solid foundation to grow successful companies across Atlantic Canada."
AFRED was launched in March 2017. The database provides quick and affordable access to 400 sophisticated technical instruments from more than 80 research facilities that can be contracted by companies in need of specialized testing.
"AFRED has tremendous potential to showcase specialized research infrastructure in Atlantic Canada and provide researchers with opportunities for partnerships with colleagues in academia and industry," said Christian Lacroix, Chair Elect of Science Atlantic and Biology Professor, University of Prince Edward Island.
Disclosure: ACOA and Venn are clients of Entrevestor.